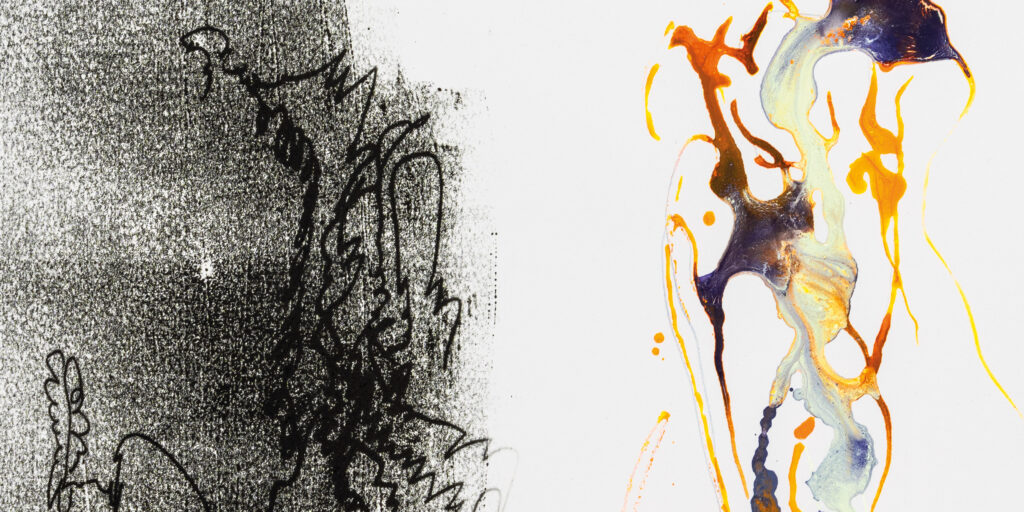 Solo exhibition/ Einzelausstellung im Künstlerhaus Bergedorf ab 09.07.2022 um 17 Uhr
Eröffnung: 09.07.2022 um 17 Uhr mit einer Einführung von Anne Simone Krüger
Finissage: 24.07.2022 ab 14 Uhr
Ausstellungsdauer: 10.07. – 24.07.2022
Geöffnet samstags und sonntags von 15 bis 18 Uhr und nach Vereinbarung: 0176 – 42 09 09 65
Zur Ausstellung erscheint im Juli ein Katalog im Verlag GUDBERG NERGER
Der Katalog kostet im Buchhandel 29,90 Euro.
ISBN: 978-3-945772-79-9
Pressetext
Atropos, eine der drei Moiren der griechischen Antike, ist gedankliche Schirmherrin für Tanja Hehmanns Einzelausstellung. Der Beiname dieser Schicksalsgöttin lautet "Die Unabwendbare", hat sie doch die Aufgabe, den Lebensfaden eines Menschen abzuschneiden, der zuvor von ihren jüngeren Schwestern Clotho und Lachesis gesponnen und bemessen wurde.
Der Begriff 'soporta' im Ausstellungstitel spiegelt ihren Namen in Form eines Anagramms. Er bedeutet im Spanischen gleichzeitig 'ertragen', aber auch 'unterstützen', was beides treffend scheint, wenn es um das eigene Schicksal geht.

Wie verändert sich der Blick, wenn die eigene Endlichkeit ins Bewusstsein rückt? Wie muss das aktivierende Moment beschaffen sein, das diese einfache wie tiefgreifende Erkenntnis in eine schlussfolgernde Handlung überführt? Wo geben sich Introspektion und Expression die Hand? Spielerisch wie kalkuliert reflektiert die Hamburger Künstlerin über Spannungszustände zwischen Leben und Tod, Werden und Vergehen.
Press release
Atropos, one of the three Moirs of Greek antiquity, is the intellectual patroness of Tanja Hehmann's solo exhibition. The epithet of this goddess of fate is 'The Inevitable', as she has the task of cutting the thread of a person's life, which was previously spun and measured by her younger sisters Clotho and Lachesis.
The term 'soporta' in the exhibition title reflects her name in the form of an anagram. In Spanish, it means both 'to bear' and 'to support', both of which seem apt when it comes to one's own fate.
How does one's view change when one becomes aware of one's own finiteness? What must be the activating moment that transforms this simple and profound realisation into a conclusive action? Where do introspection and expression shake hands? Playfully as well as calculatedly, the Hamburg artist reflects on states of tension between life and death, becoming and passing away.

Künstlerhaus Hamburg-Bergedorf
Möörkenweg 18 b-g
21029 Hamburg
kuenstlerhaus-bergedorf.de