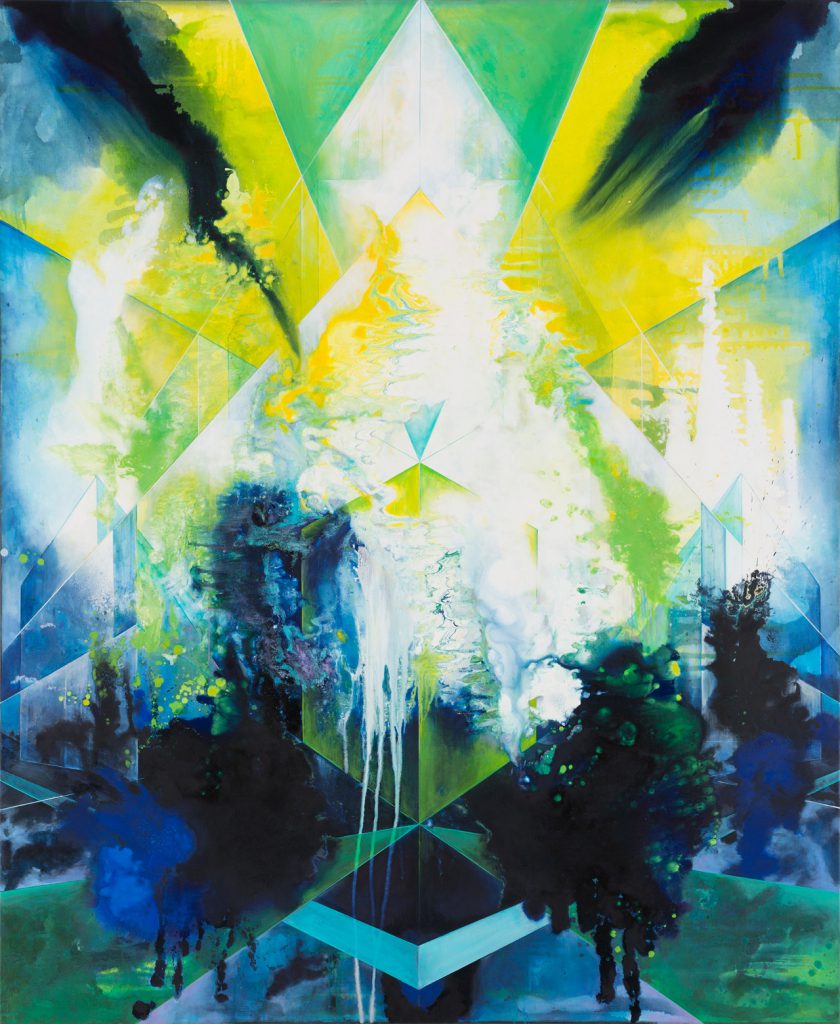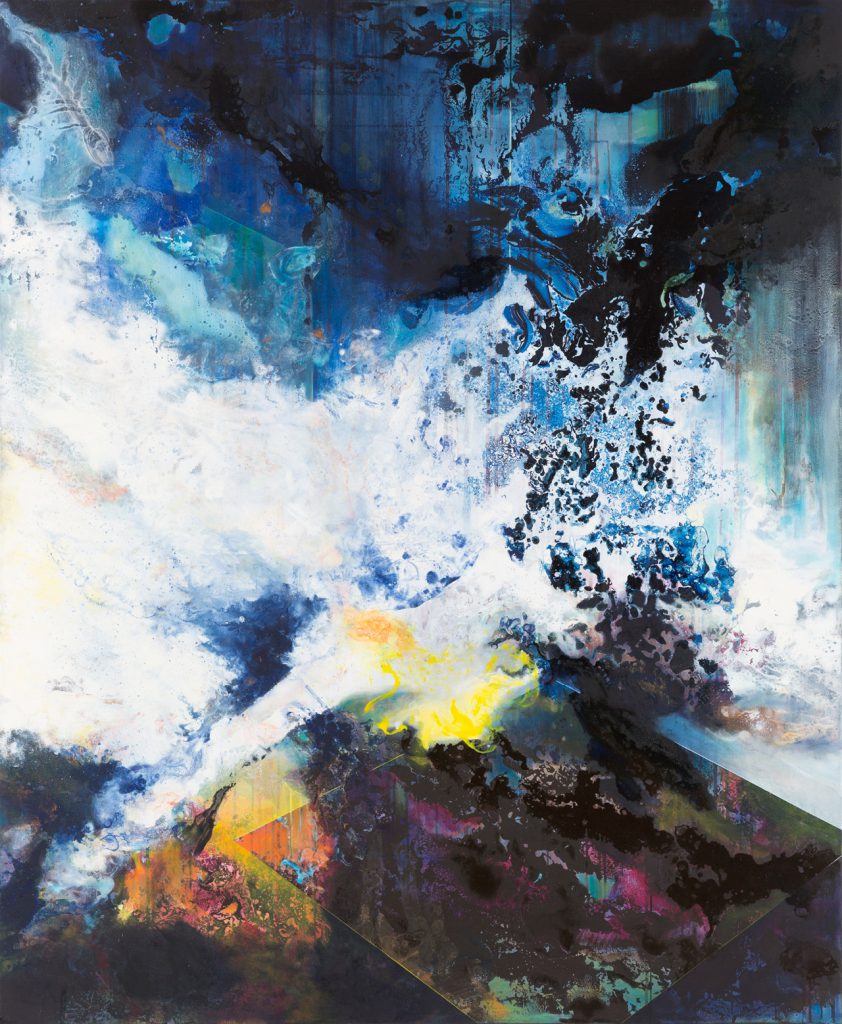 The series Passages and Enclaves by Tanja Hehmann is based on the idea of soul spaces, spatial utopias and spaces of longing. Openly formulated to function as places of longing or to leave the externalisation of inner states ambiguous.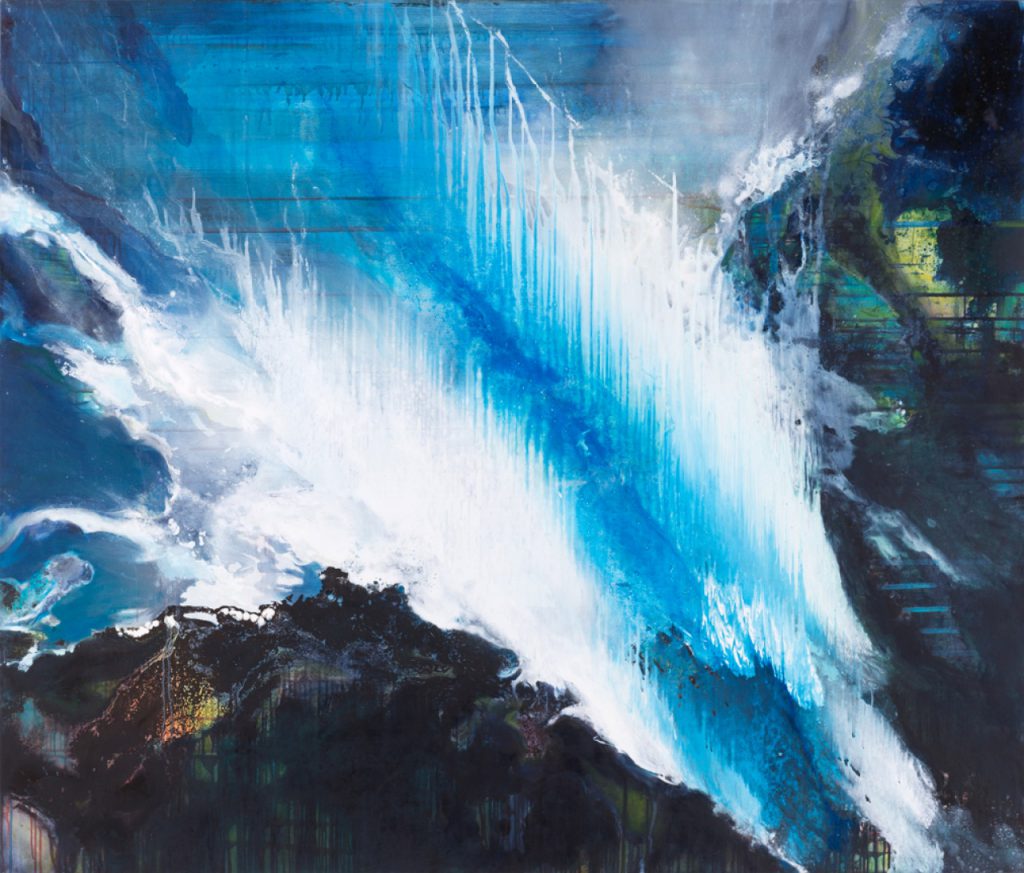 Passagen und Enklaven
Tanja Hehmann setzt Räume in ihrer Malerei. Imaginäre Enklaven, die sich gegen diffusen Umraum behaupten und abgrenzen müssen. Es sind keine architektonischen Träume à la Piranesis "Carceri d'invenzione" mit Pfeilern, Treppen und Türmen. Und ebenso wenig gibt es an diesen kühlen Orten im Nirgendwo Menschen wie beispielsweise in den realistischen Interieurs eines Vilhelm Hammershøi. Vielmehr rufen die grafischen Elemente Seelenräume, Raumutopien, Wunsch(t)räume auf, offen formuliert, um besser als Sehnsuchtsorte zu funktionieren oder um die Veräußerlichung innerer Zustände mehrdeutig zu lassen.

Die hier entworfenen und gleichzeitig unbestimmt bleibenden Räume verweigern dem Auge Halt und Orientierung: Nicht fixiert in Vorder- und Hintergrund wird mit den unterschiedlichen Größenverhältnissen der Strukturen gespielt. Janusköpfige, verunklärende Kippbilder! Gegen diese Raumideen setzt Hehmann das malerische Element der Farbschüttungen. Doch das tastende Ausloten der Gegensätze folgt nicht dem immergleichen Prinzip der Konstruktion eines Raumes und seiner anschließenden Störung oder Öffnung.
Ebenso können die amorphen Farbinseln Ausgangspunkt auf der anfänglich weißen Fläche sein, zu denen sich dann konkurrierend oder verschwisternd die grafischen Formationen gesellen.

Hehmanns zufällig entstandene Farbverdichtungen erinnern von Ferne an die ruhigen Farbräume von Gotthard Graubner, sind jedoch deutlich bewegter: Wolkengleich überlagern sie das bewusst Konstruierte und drängen zur Auflösung des Gefügten. Letztlich artikulieren sie dadurch in den Werken auch die Idee des Übergangs, der Passage.
Helene Roolf M.A.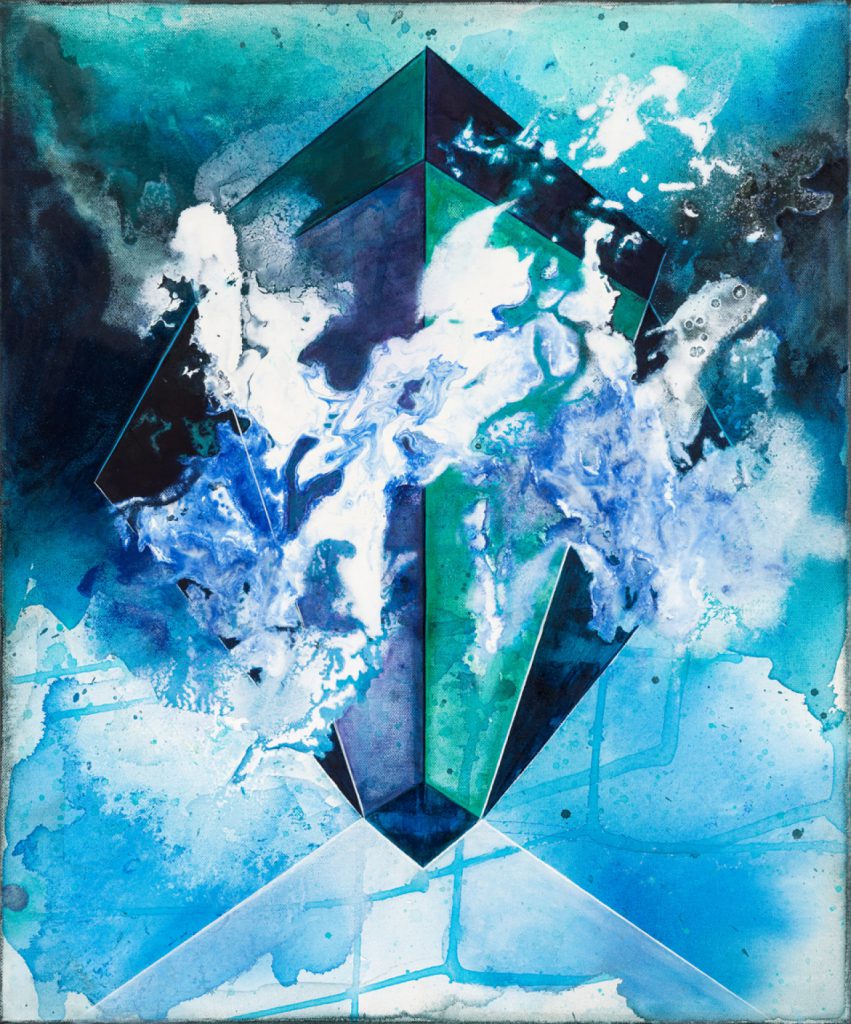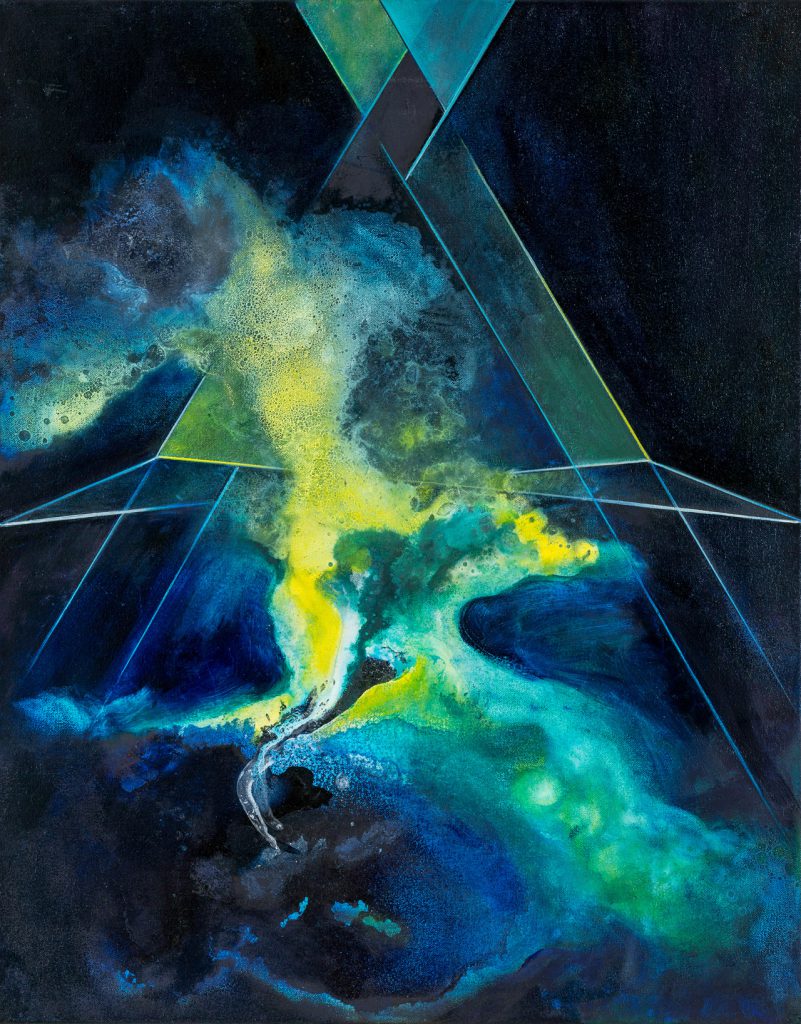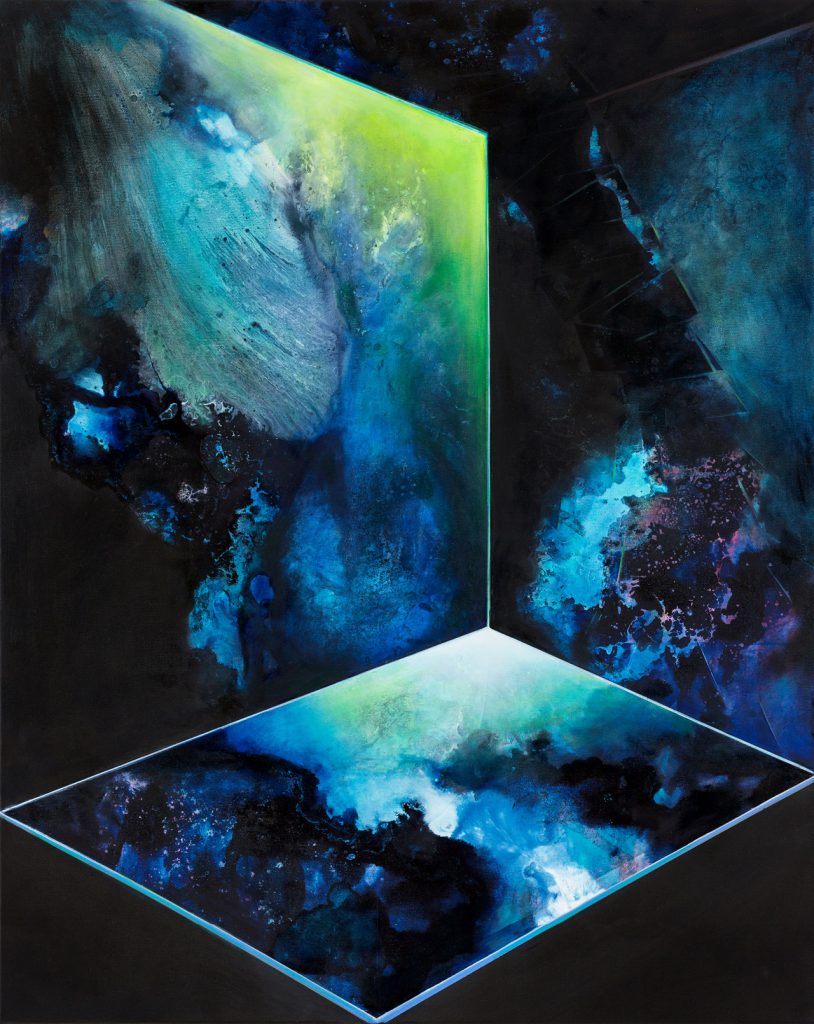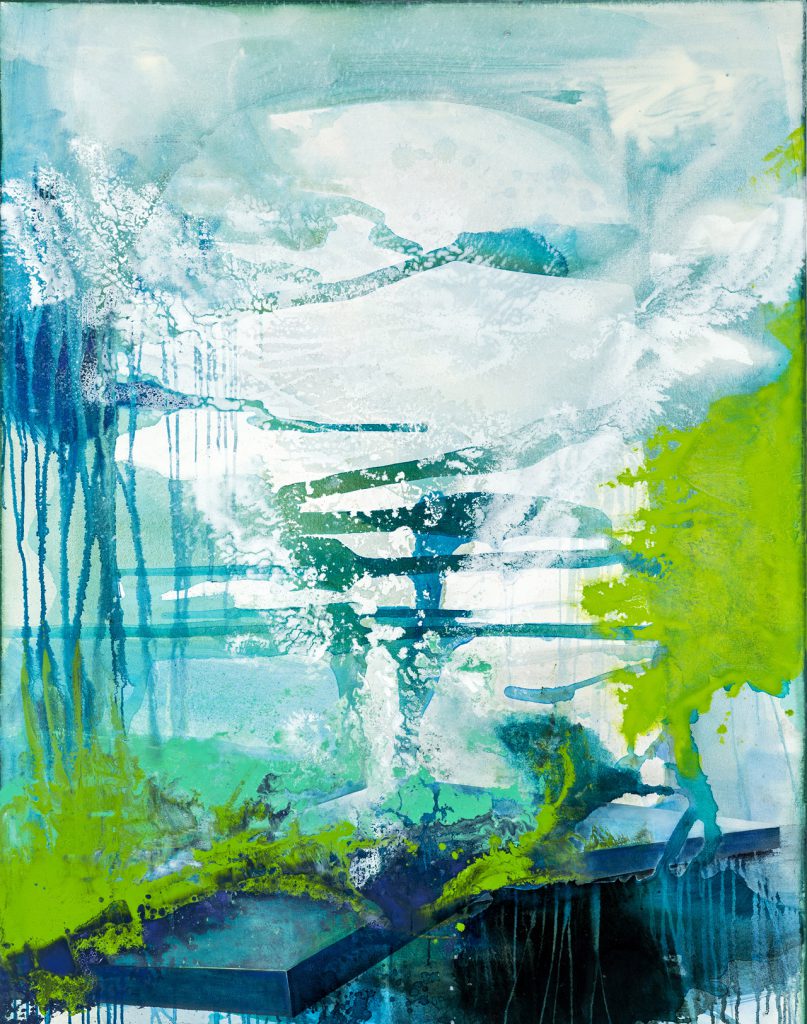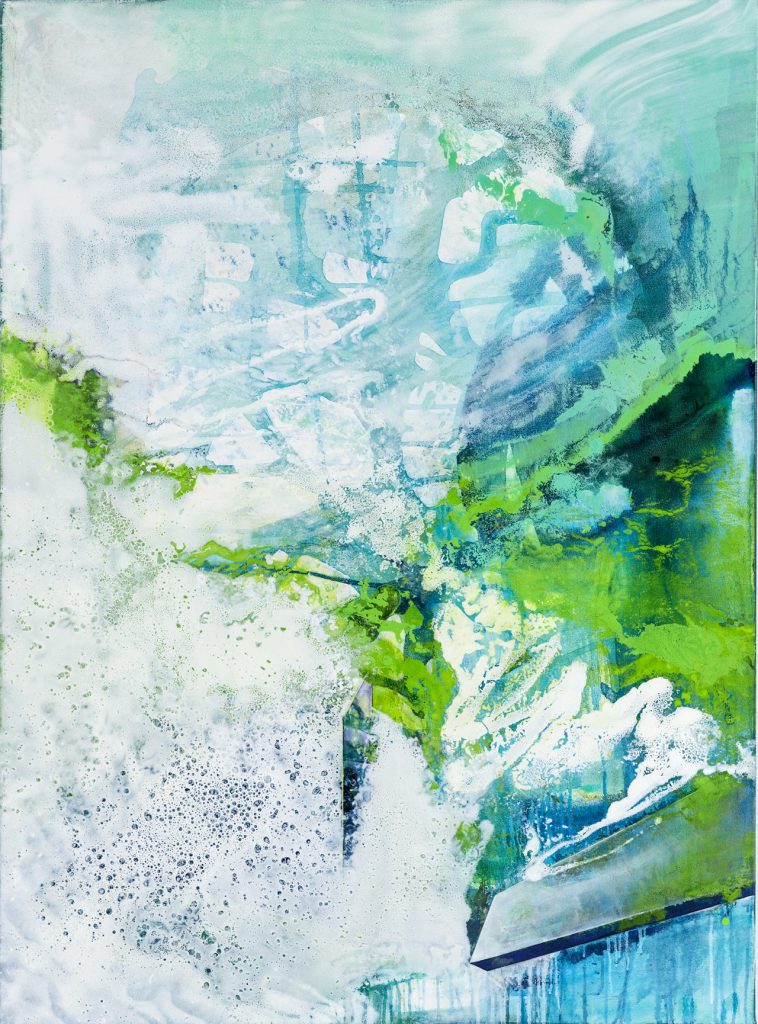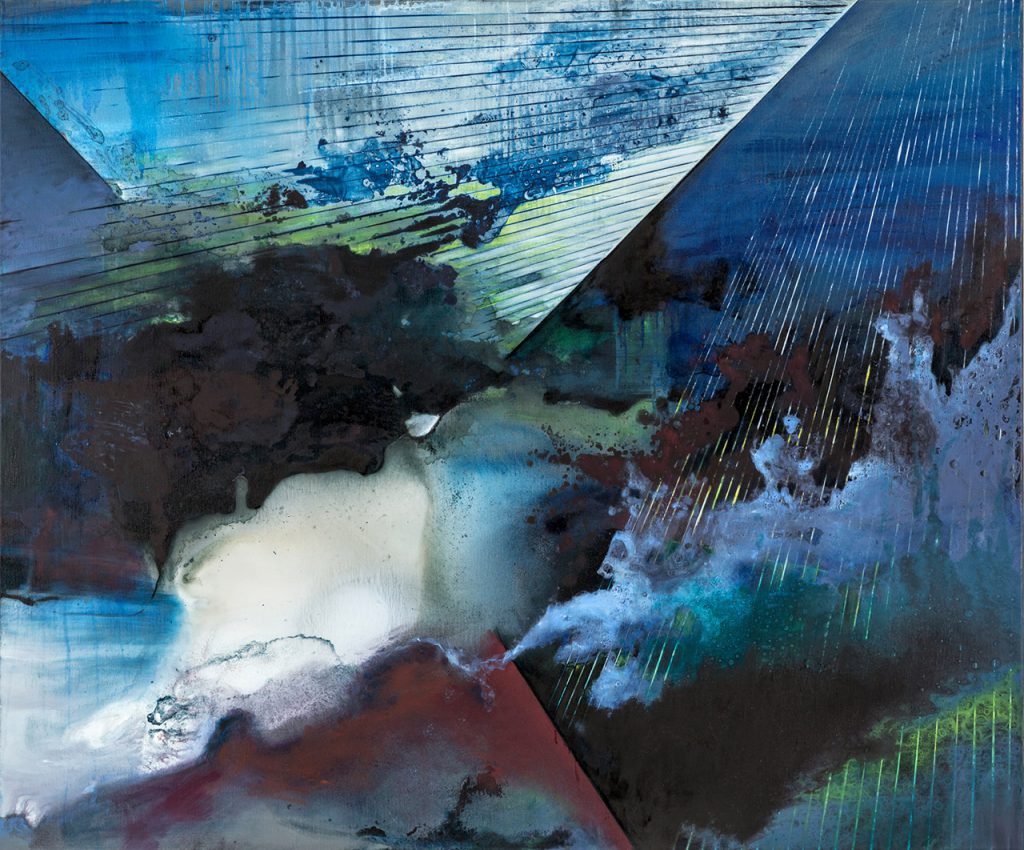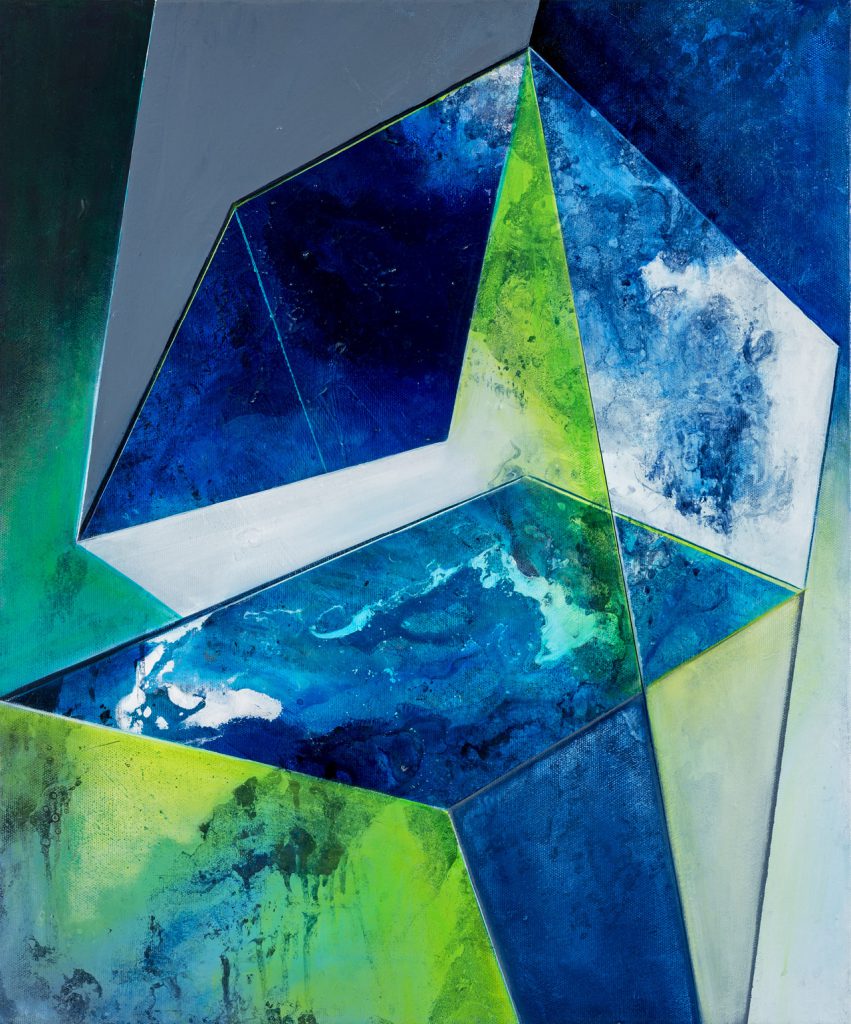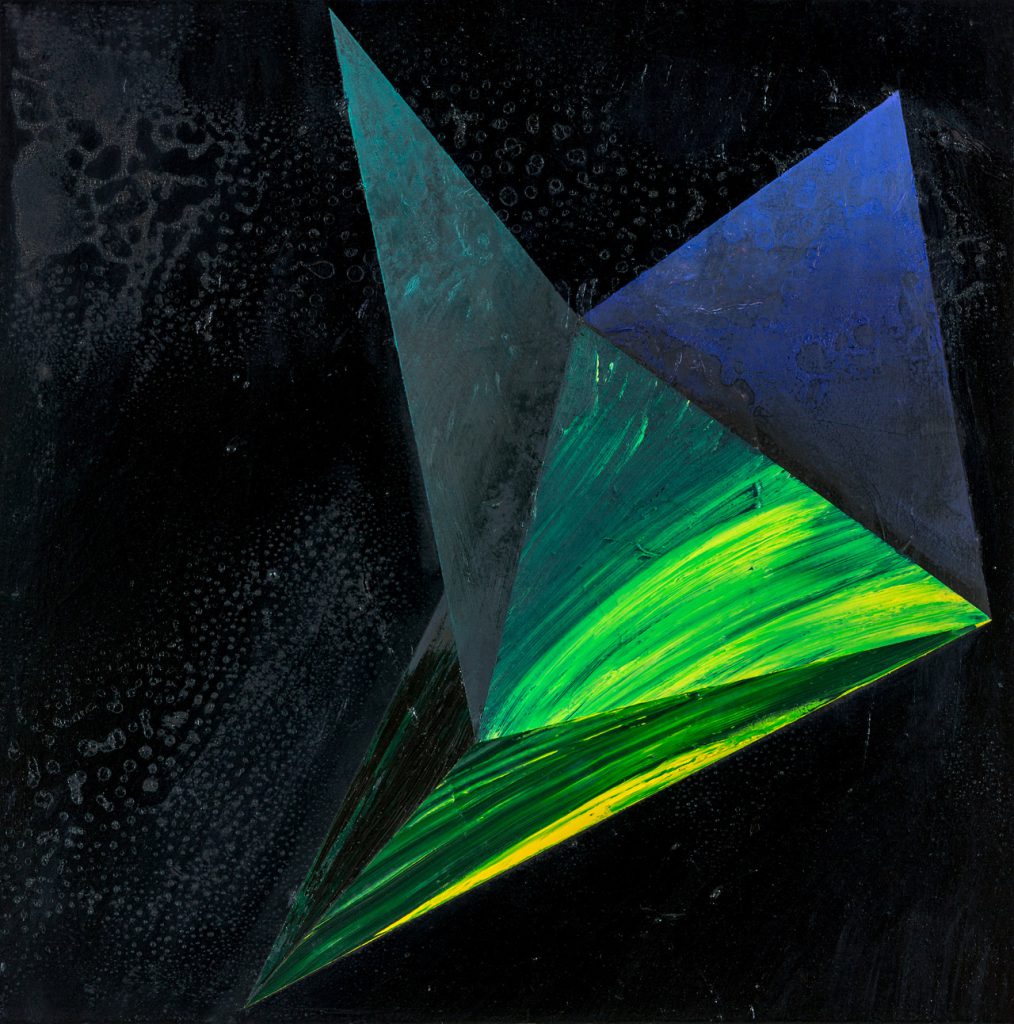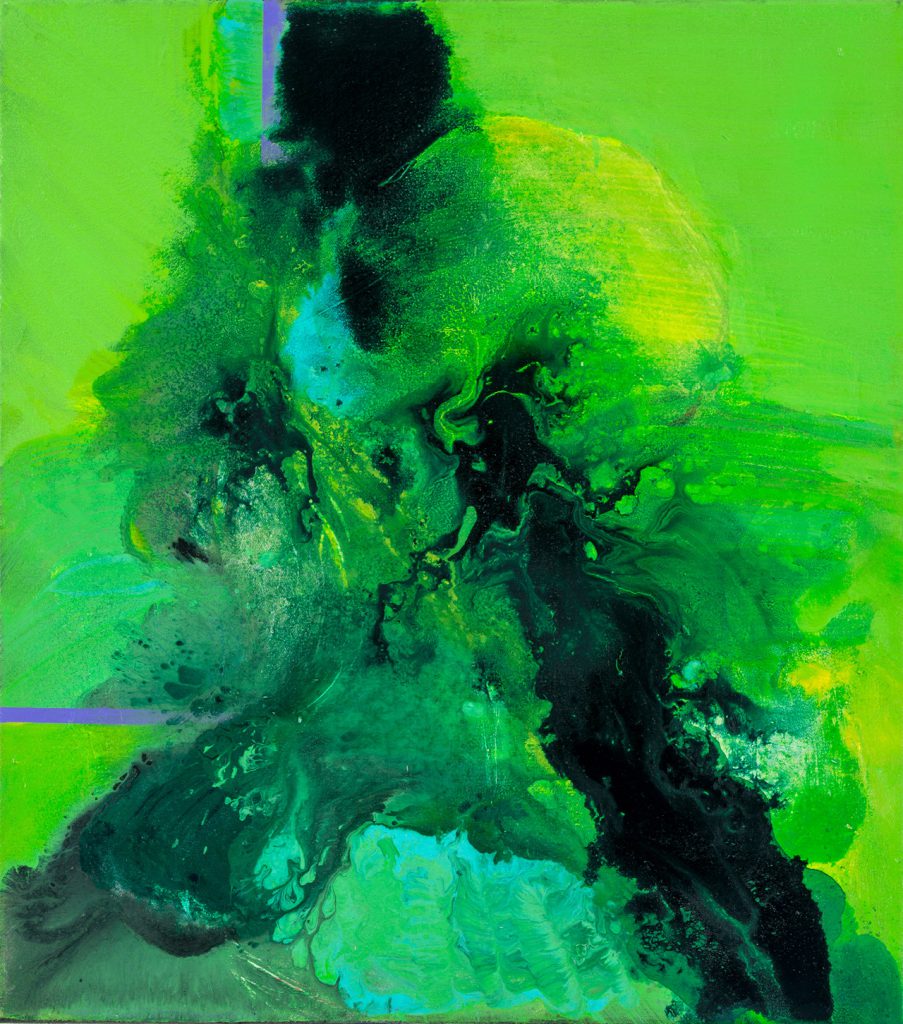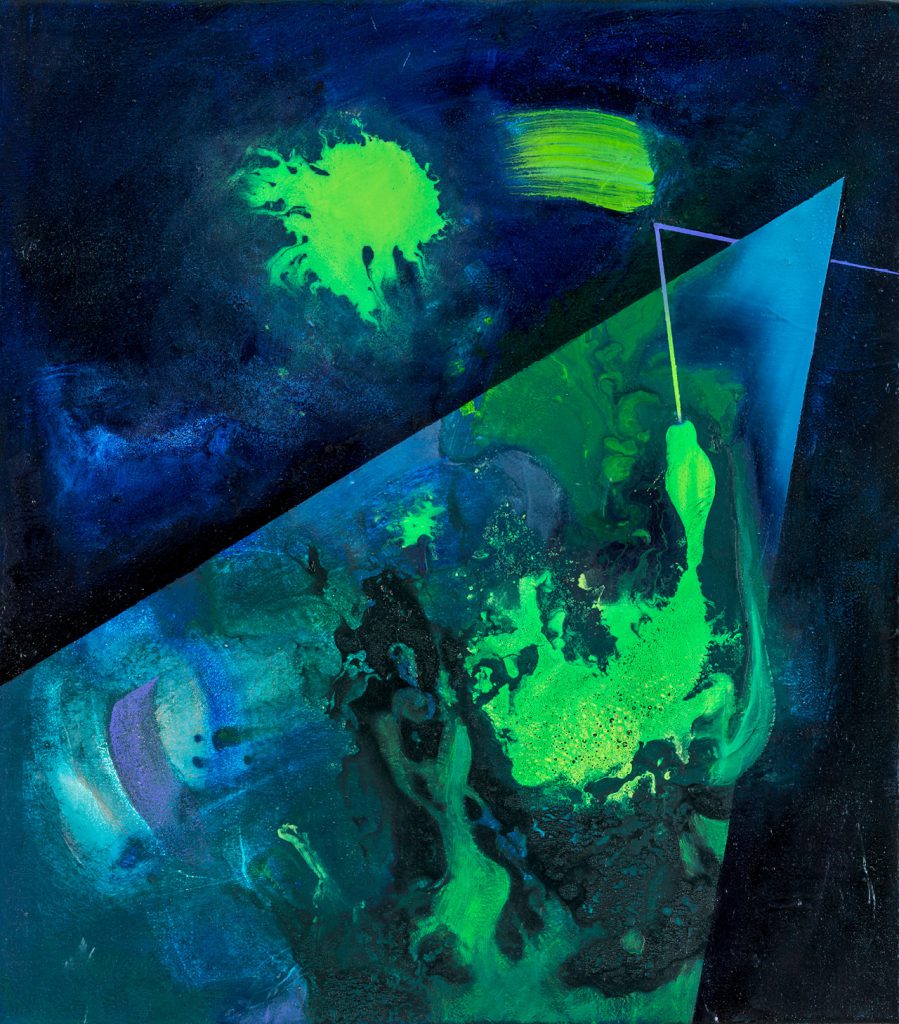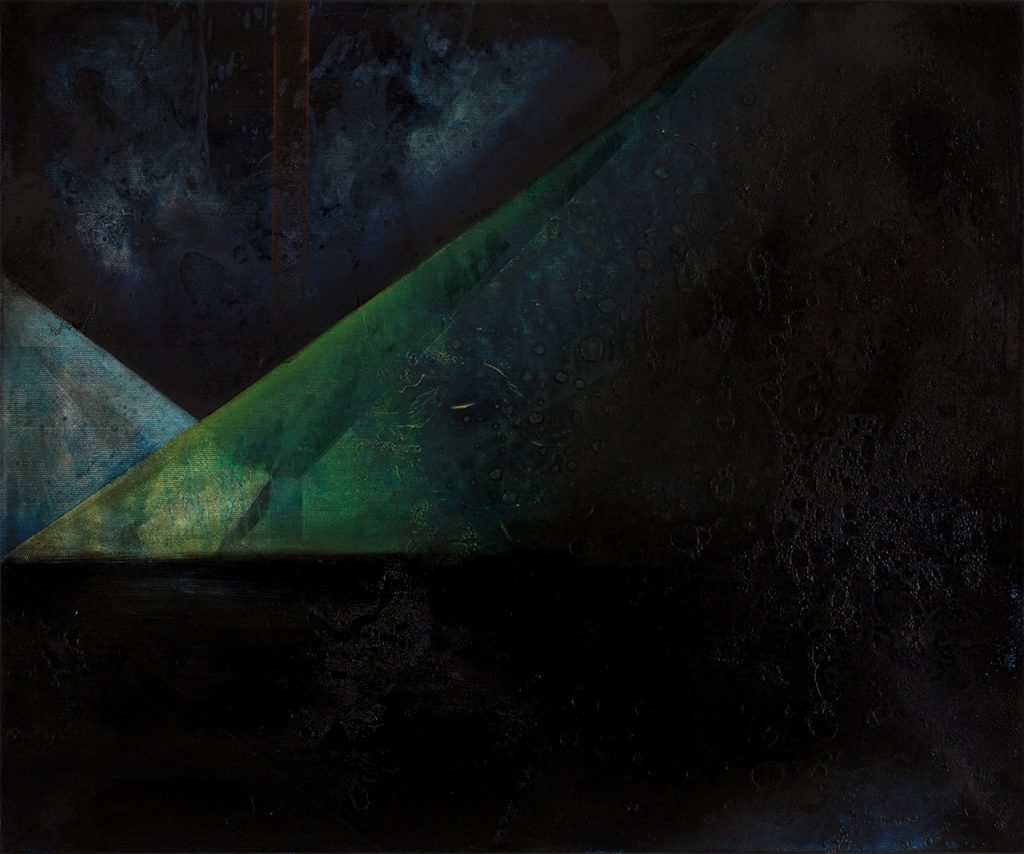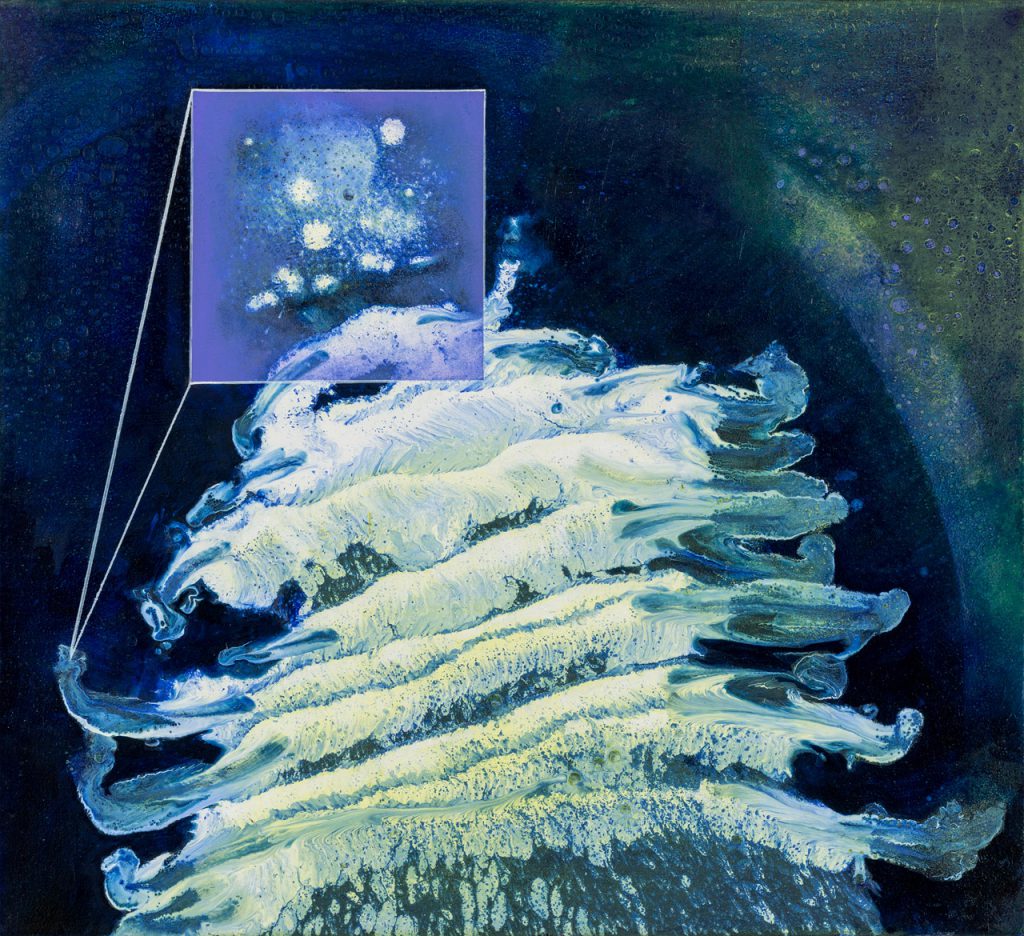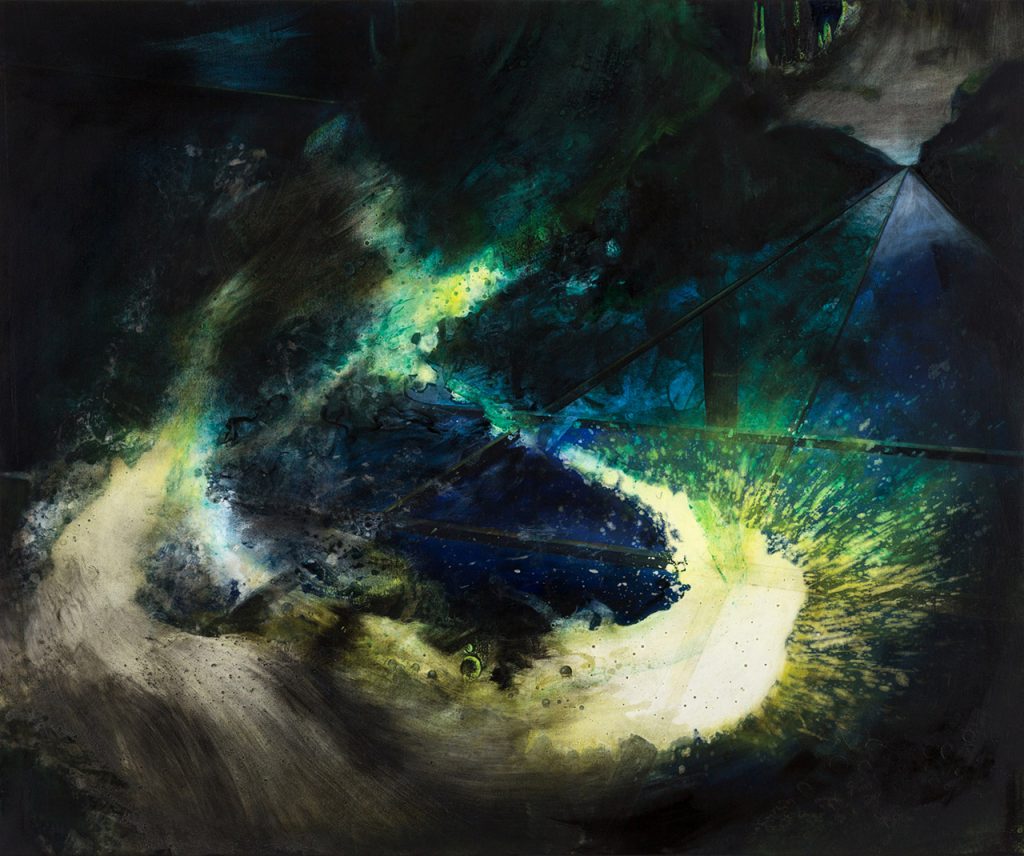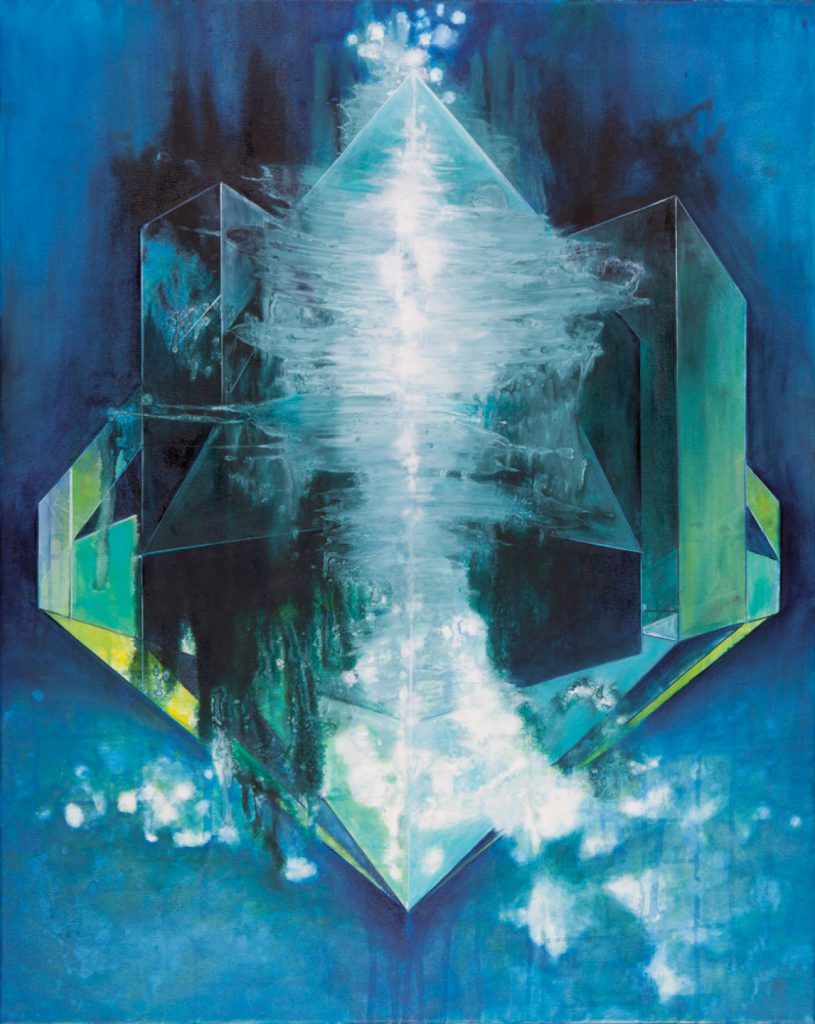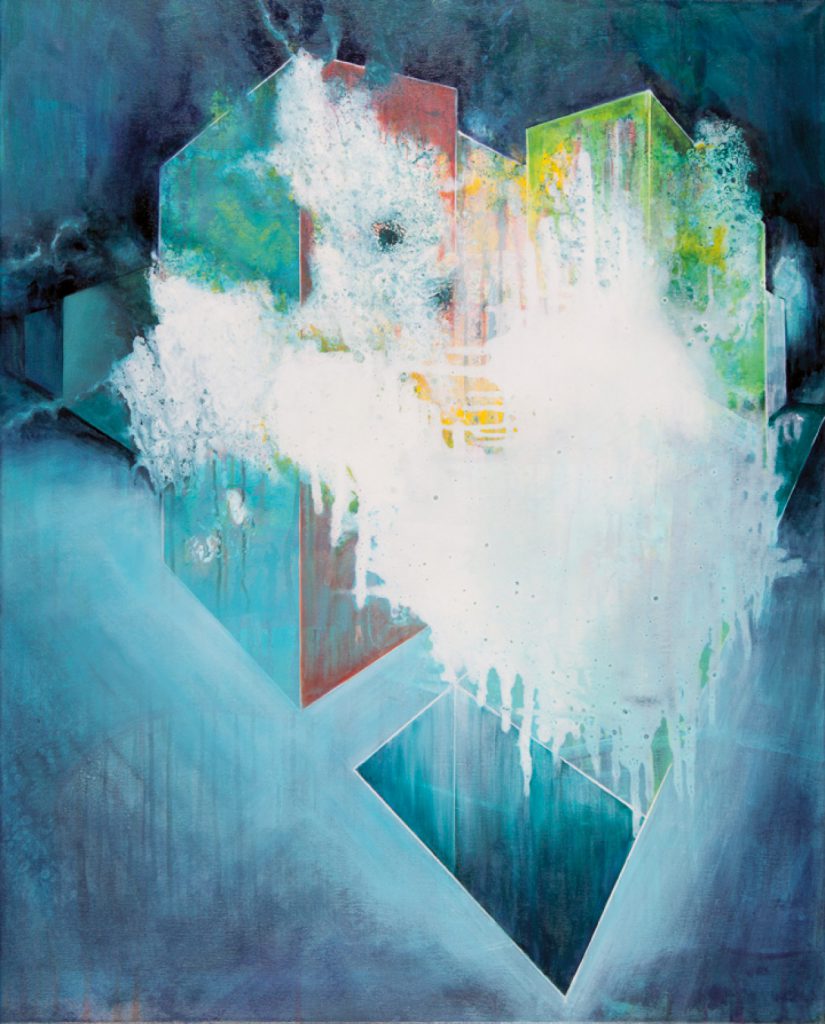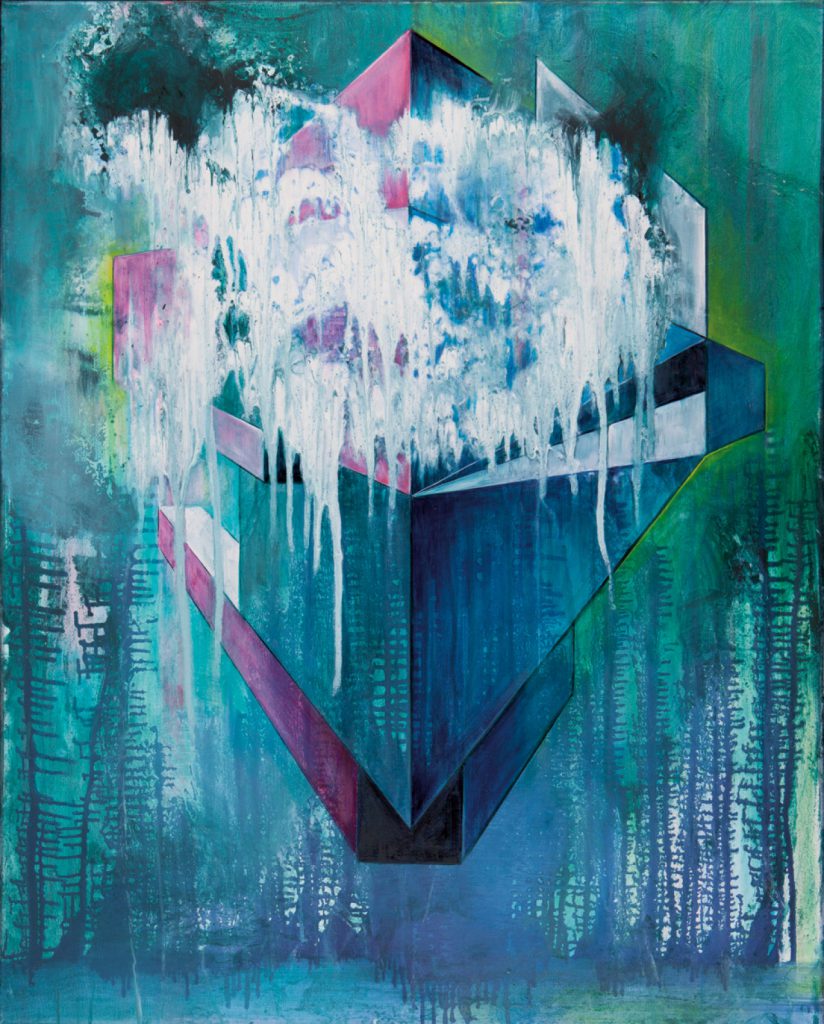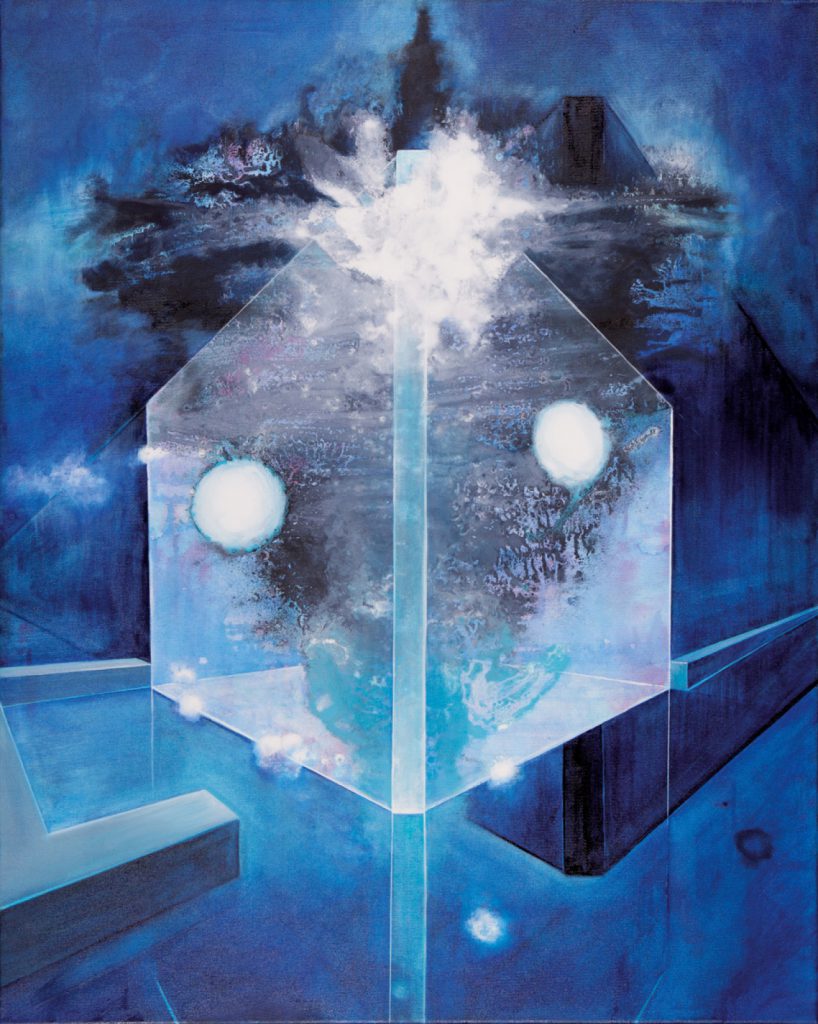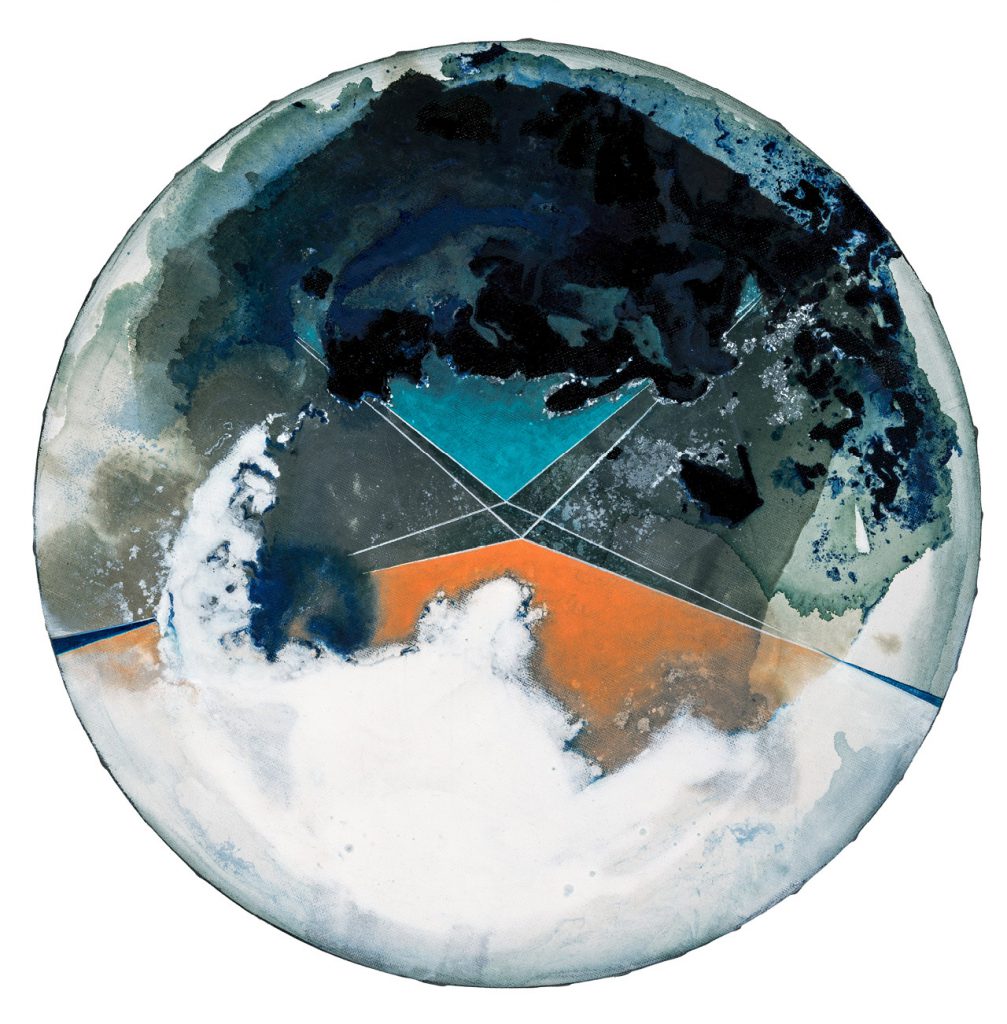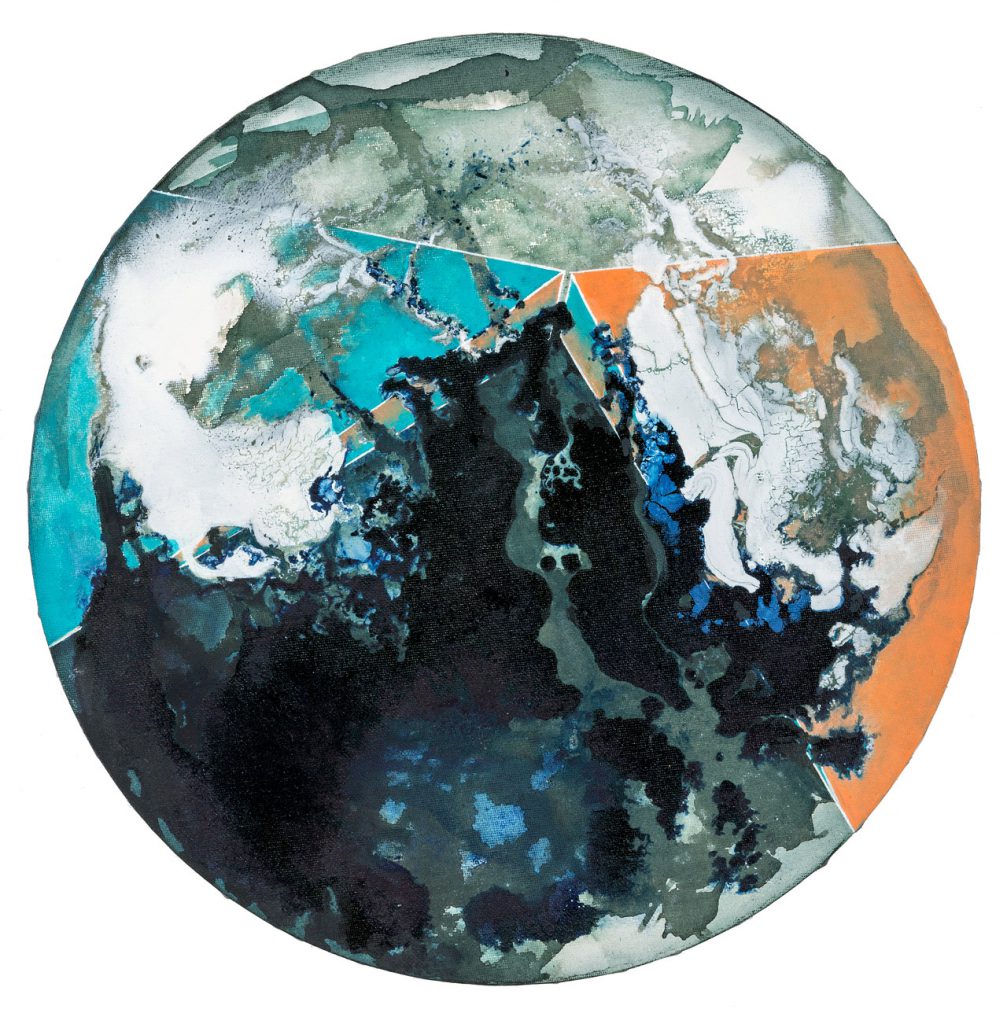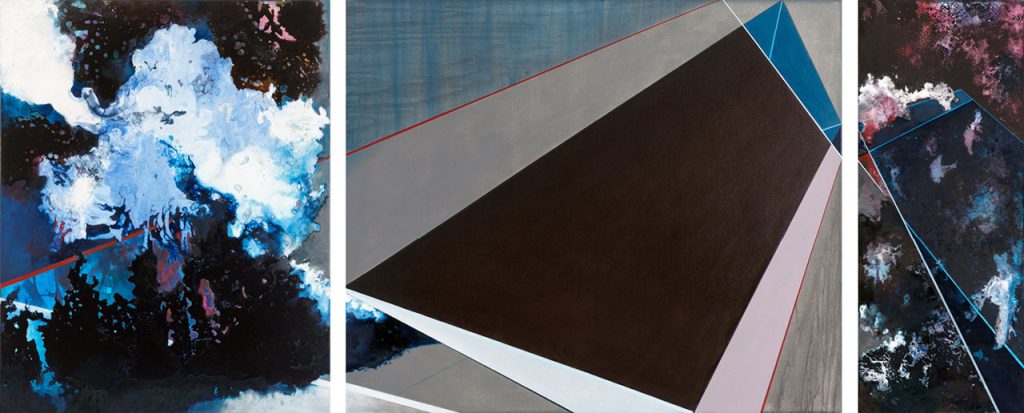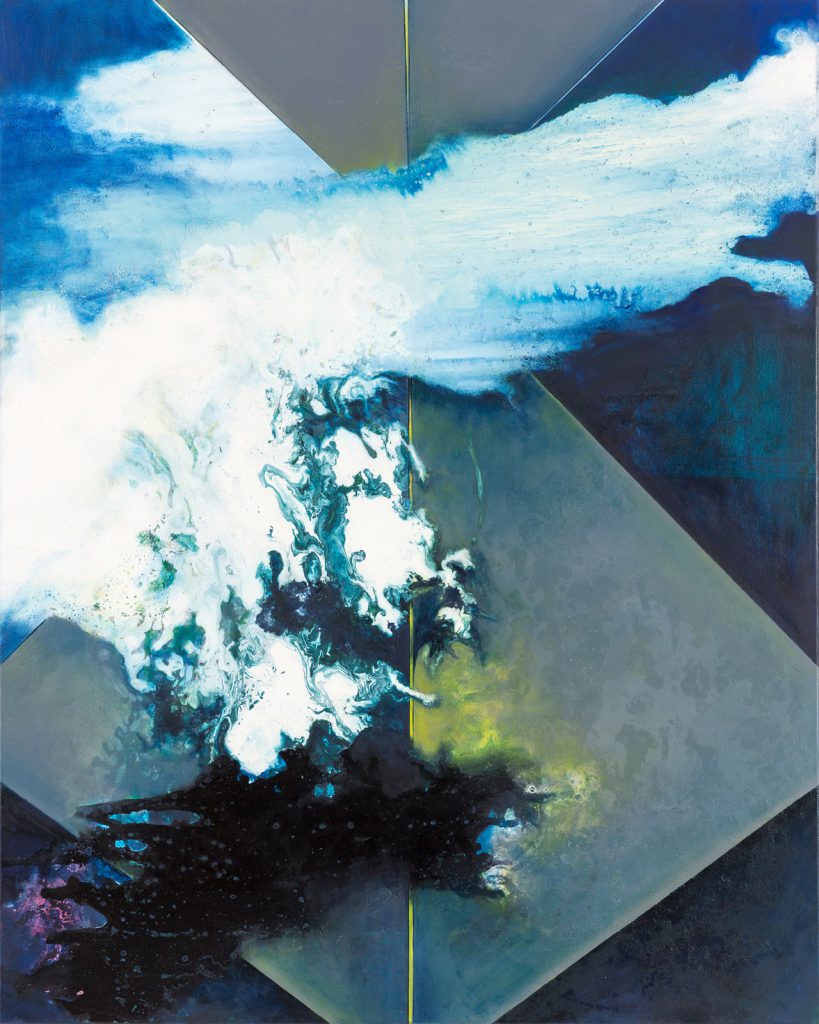 Some of the artworks were on display, f.e. Passagen und Enklaven, solo exhibition at Westwerk Hamburg in 2015
or BEYOND SPACE, Meet Frida Foundation at Stilwerk, Hamburg in 2022