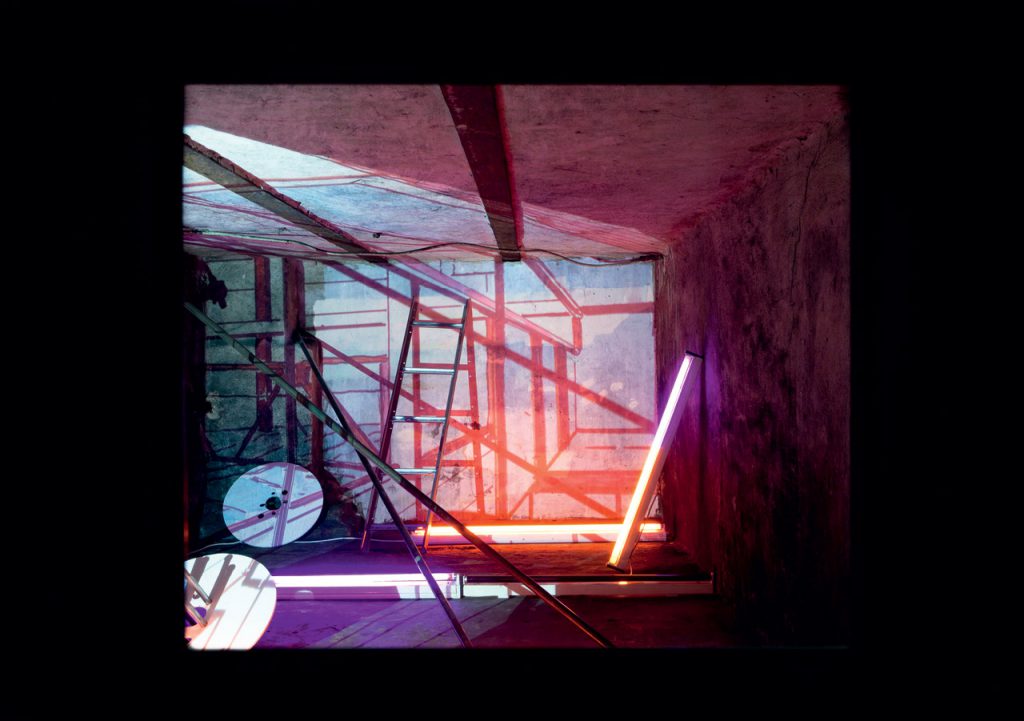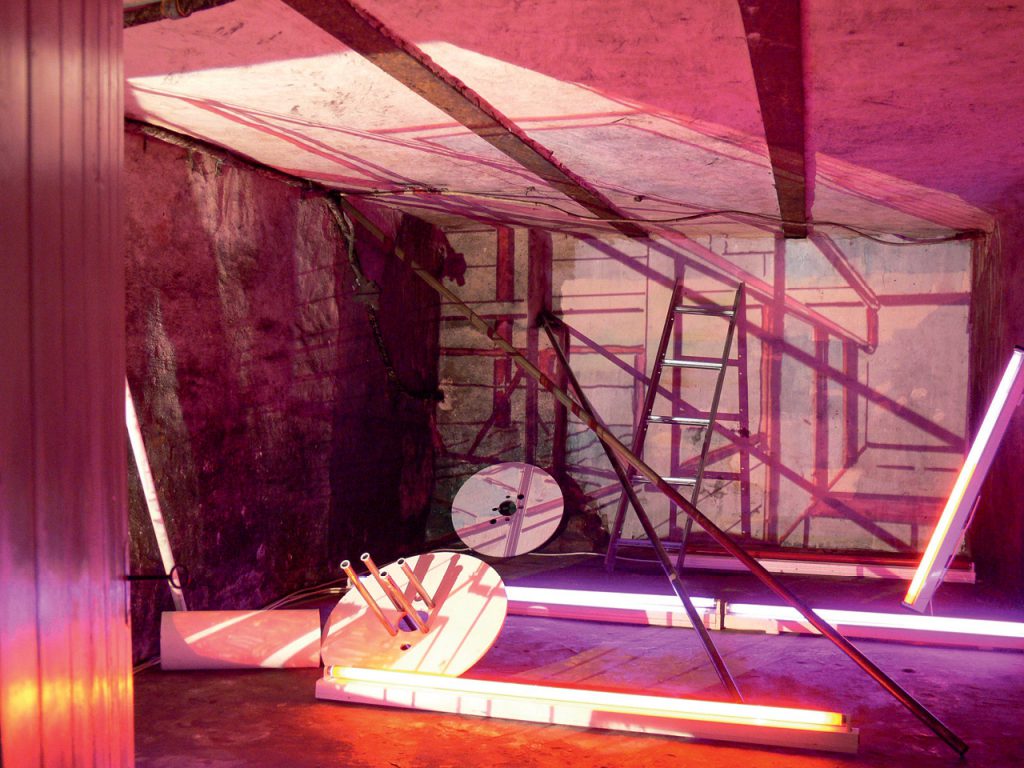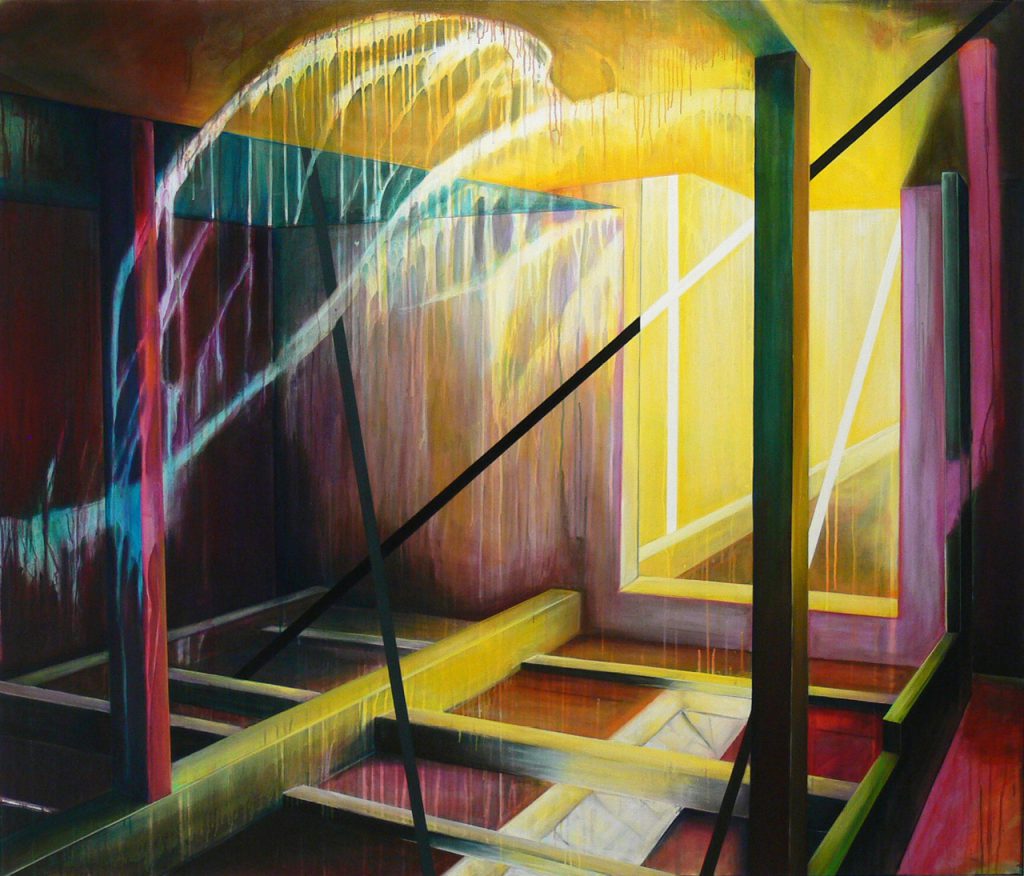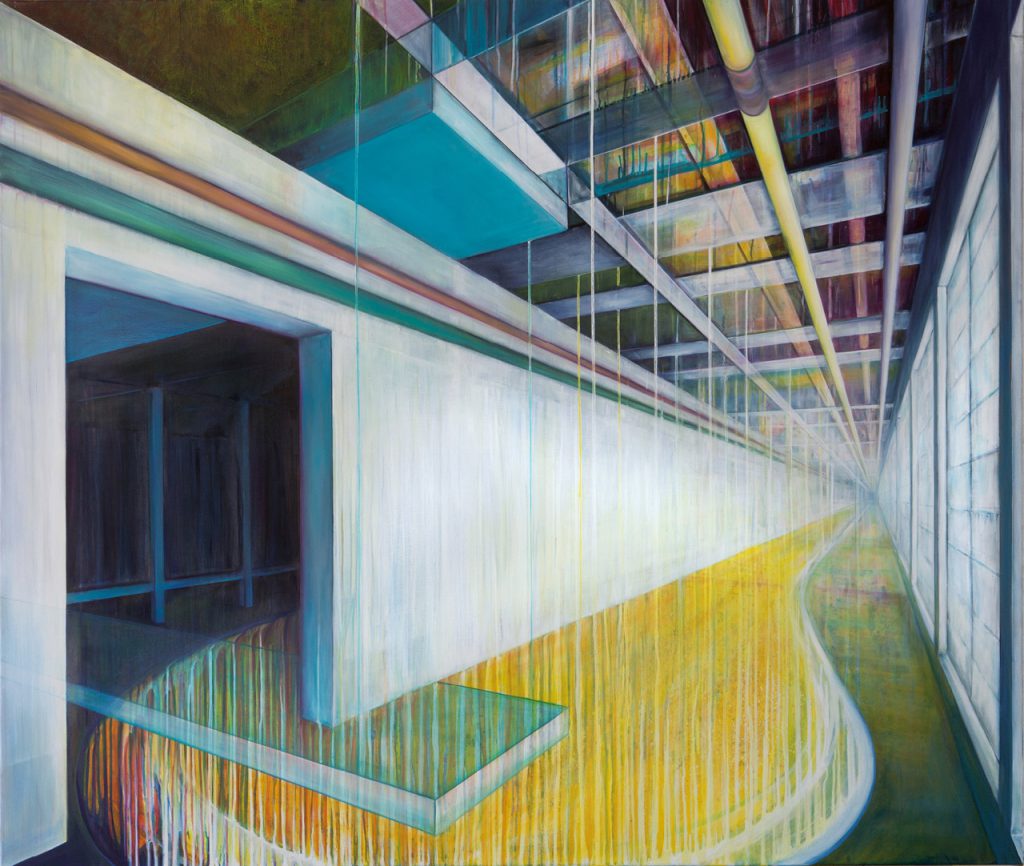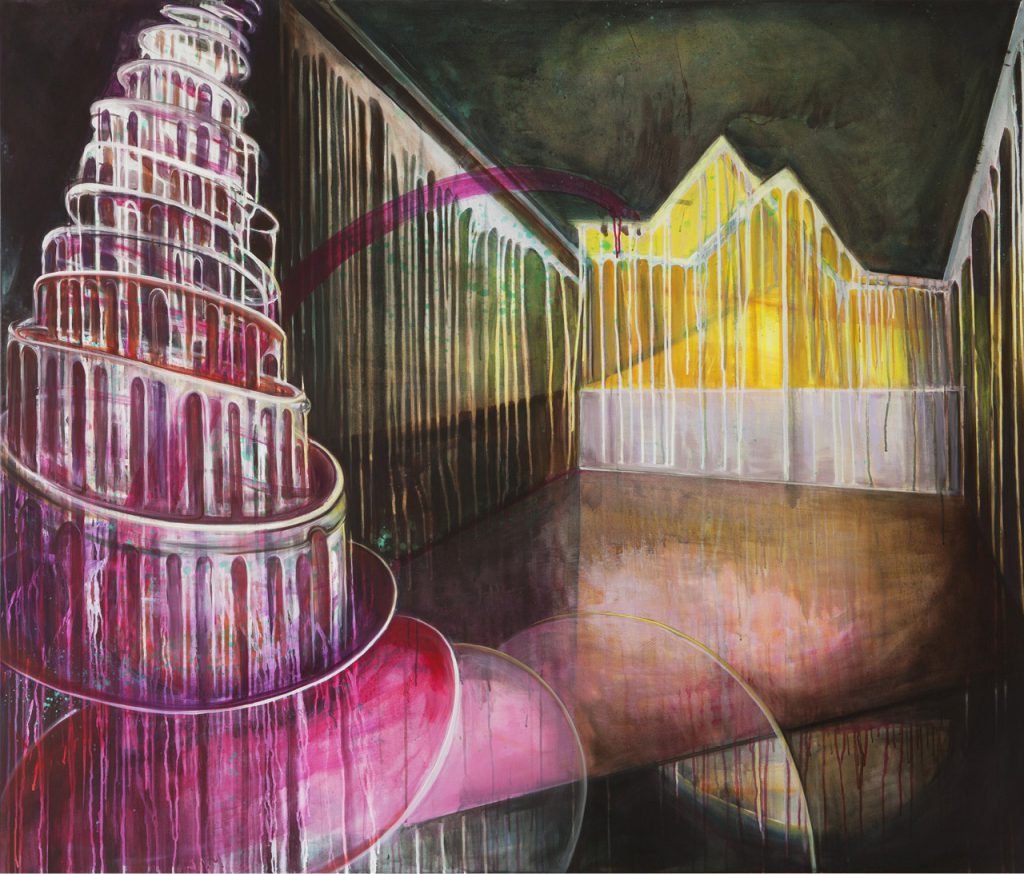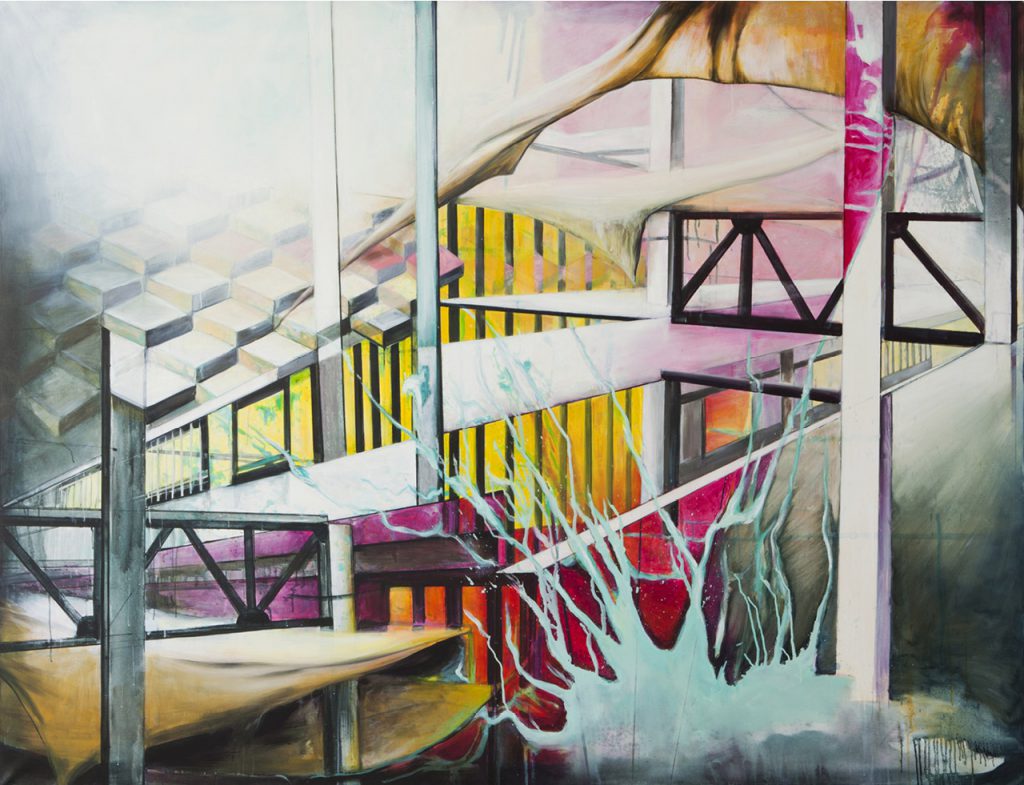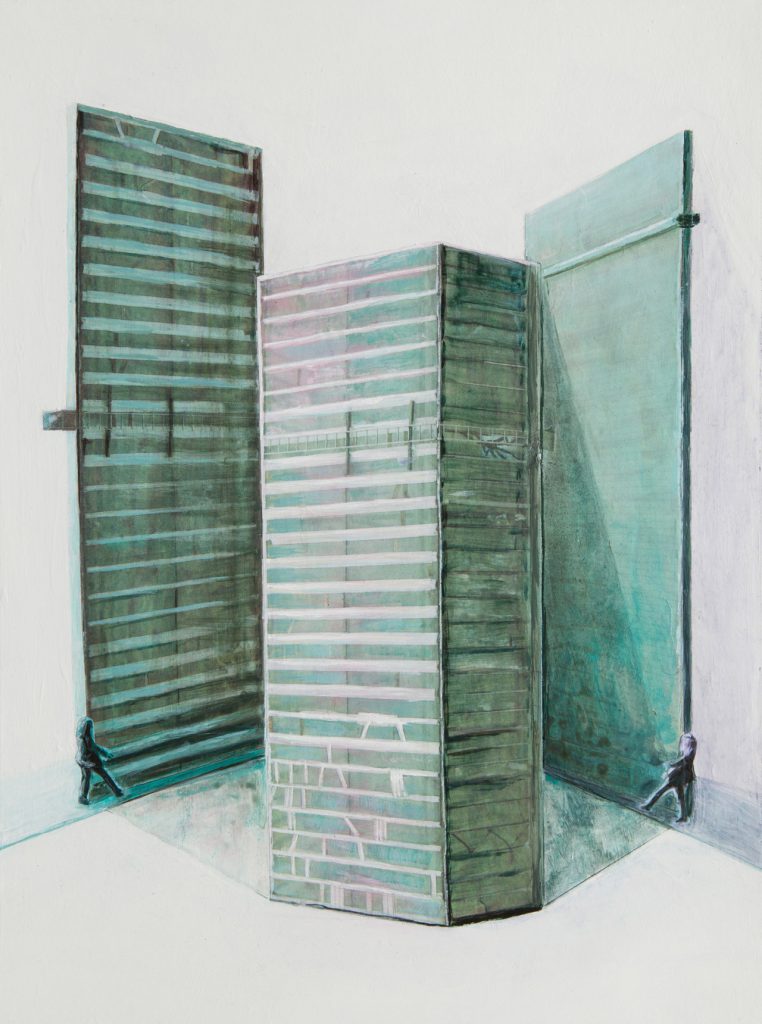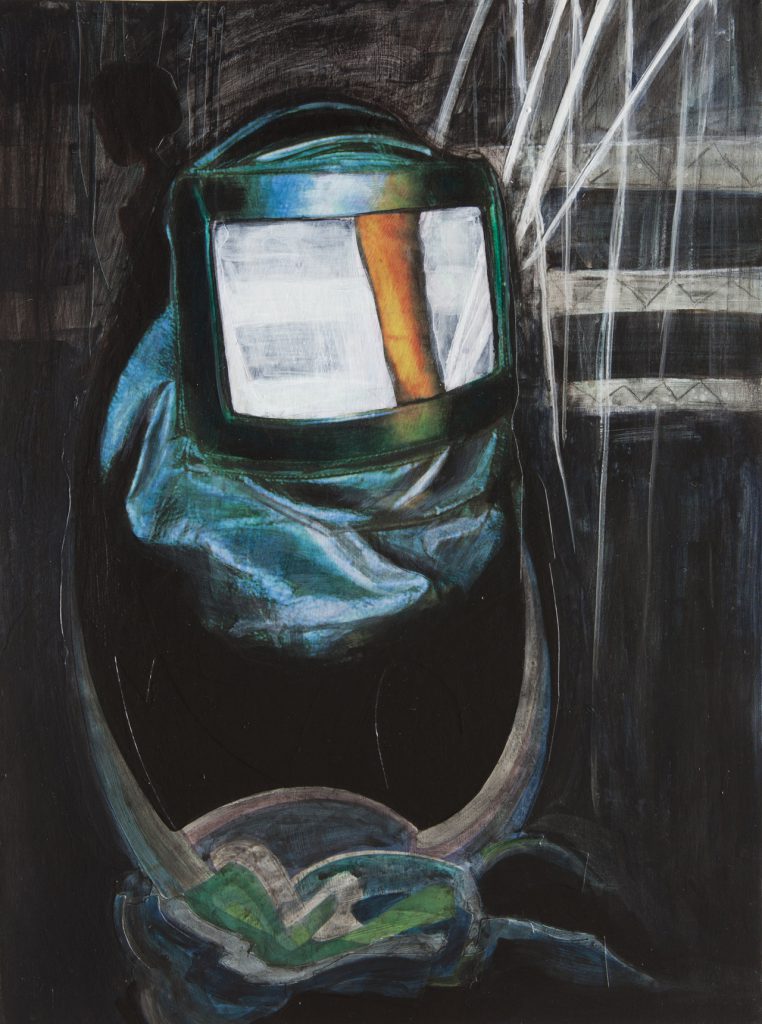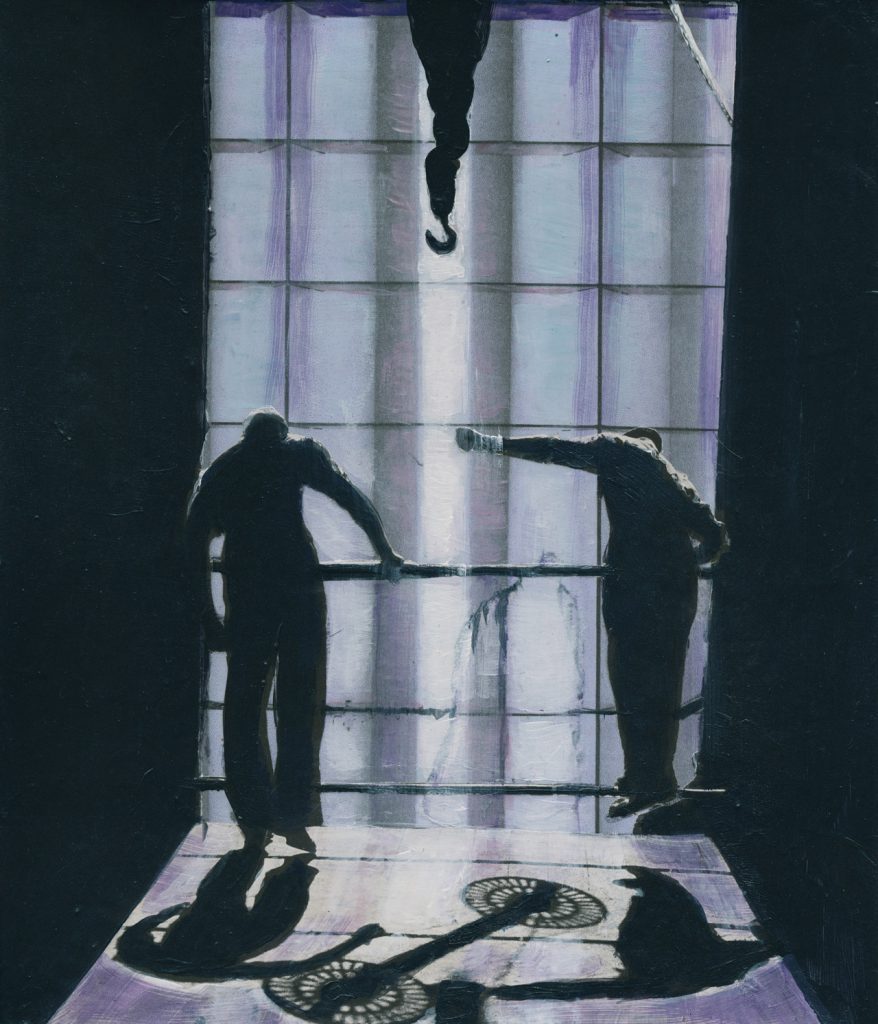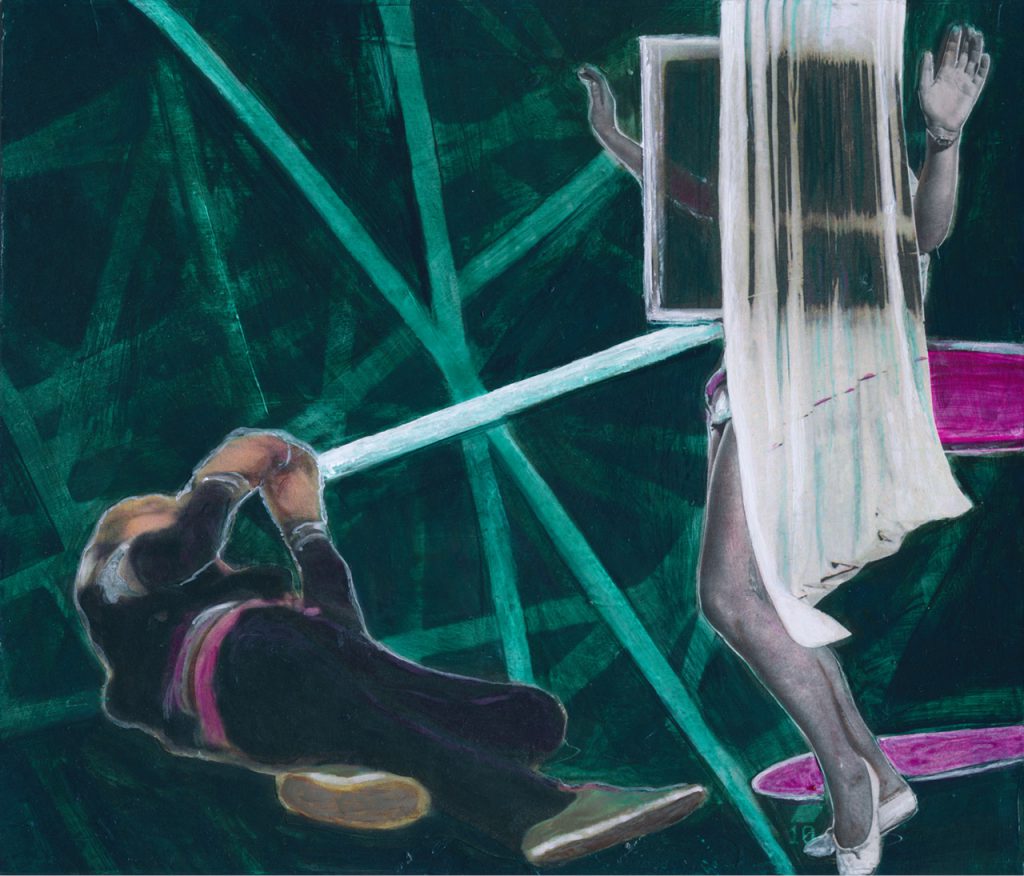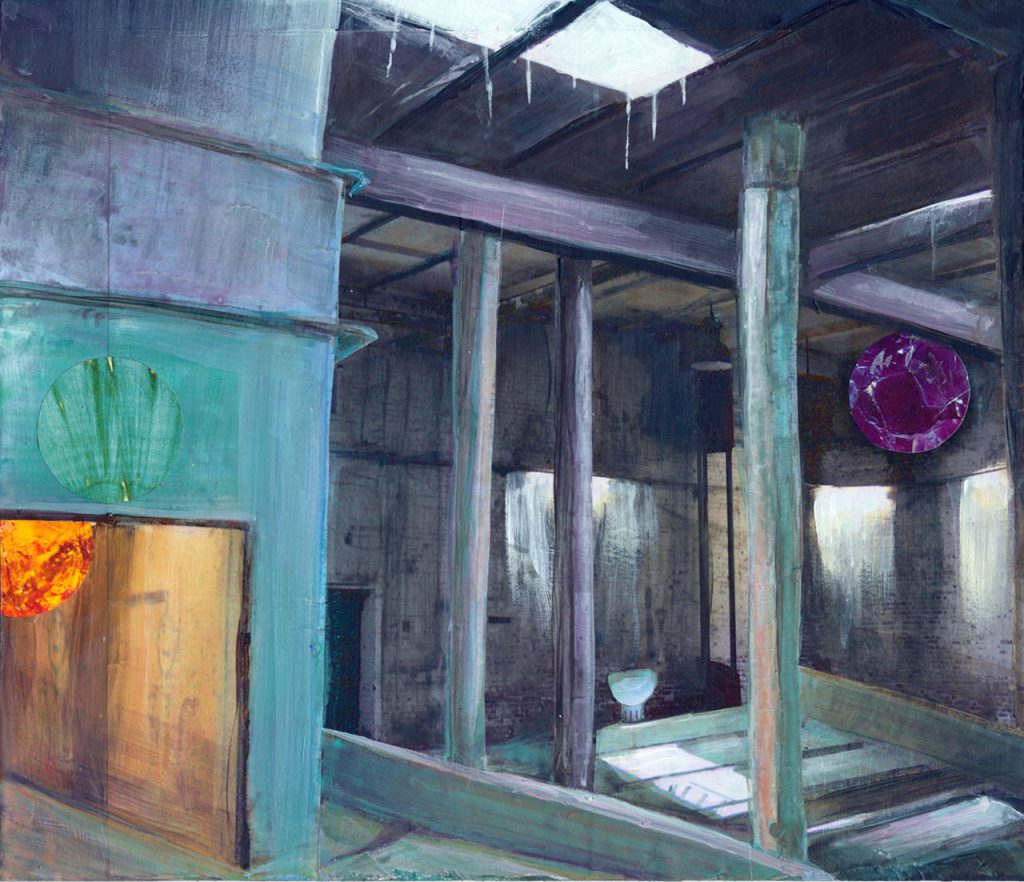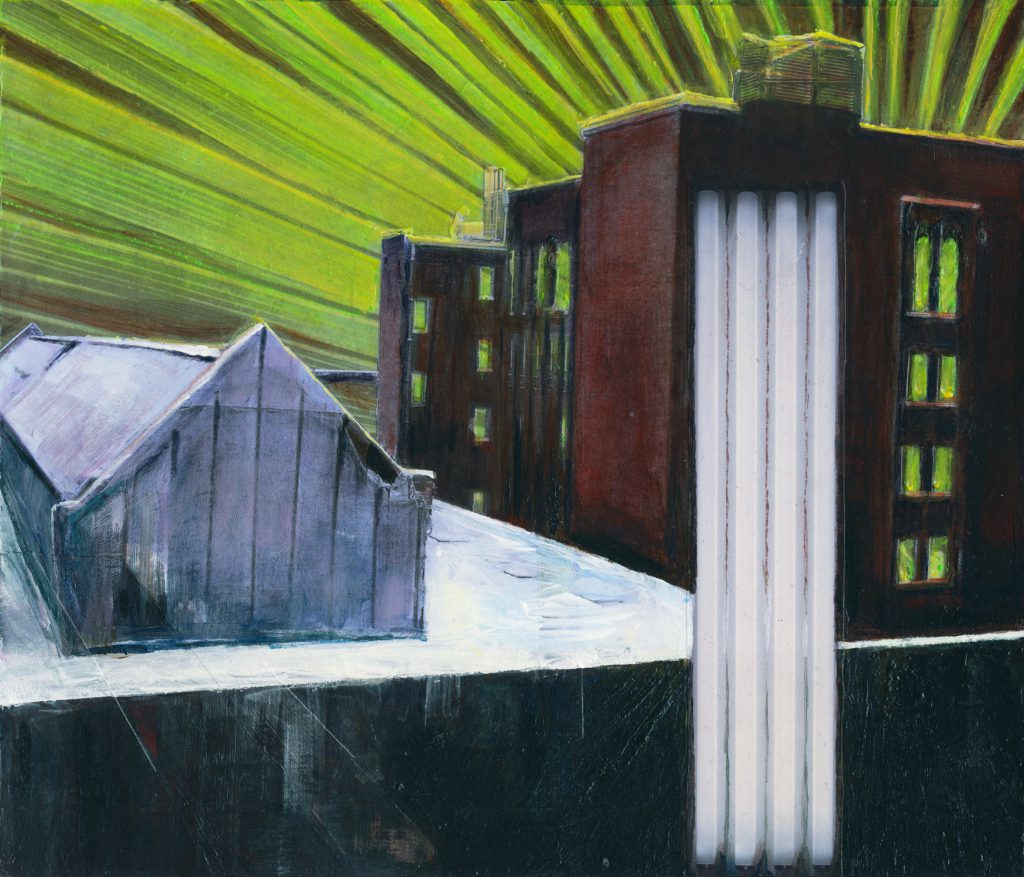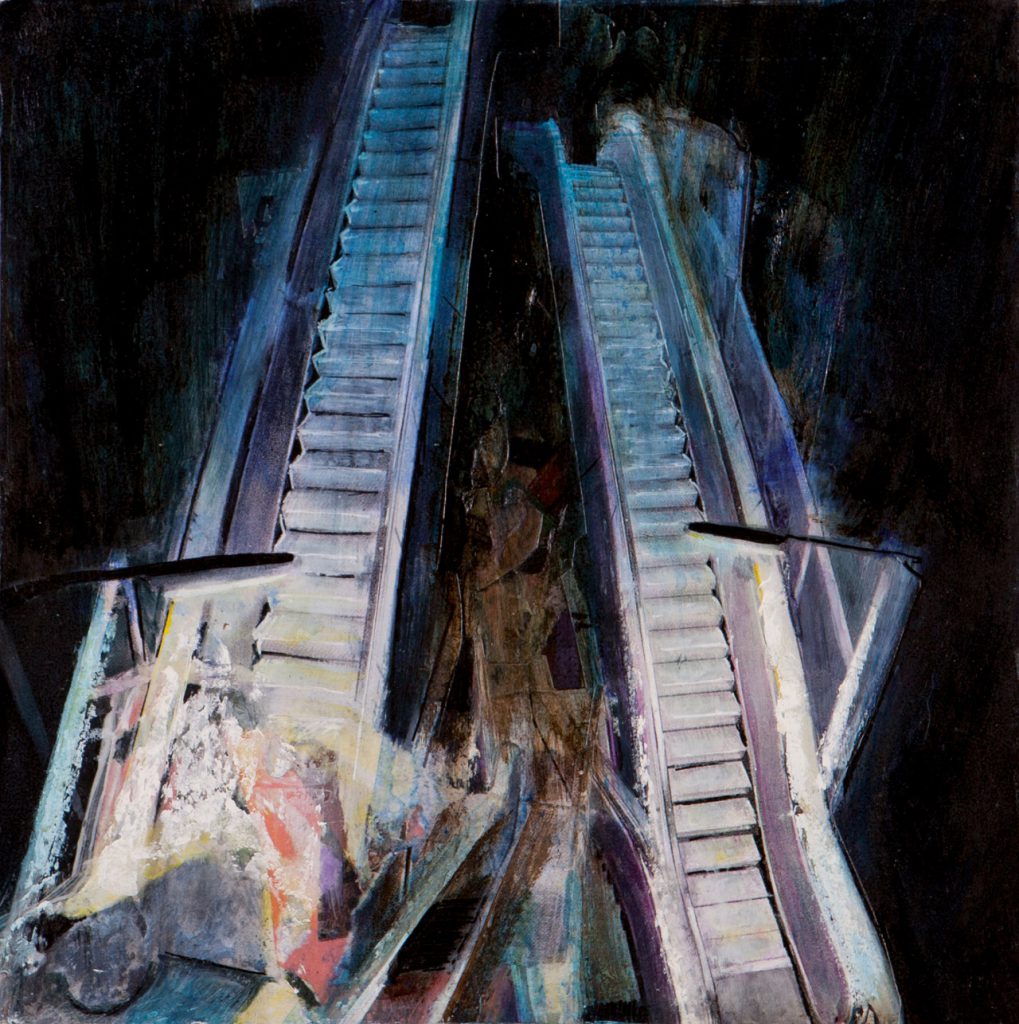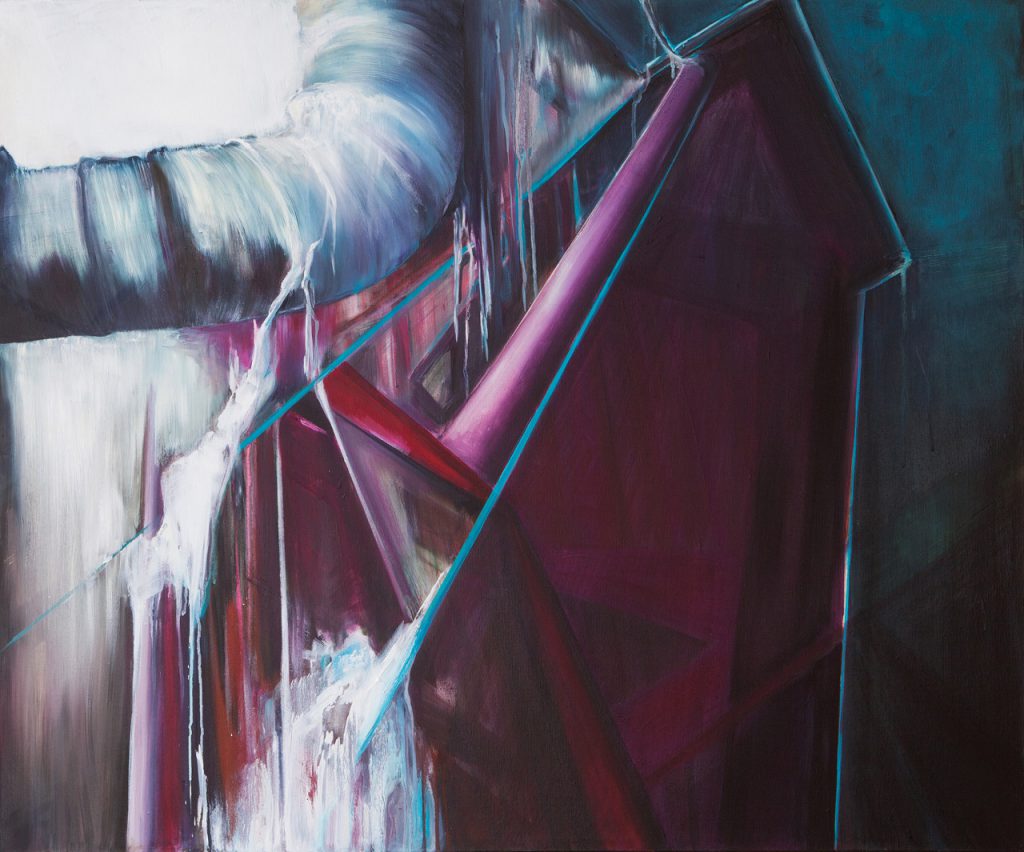 At the centre of distance
Familiar places experiencing partial alienation and dissolution of boundaries can be found in the art work in this series (2008-2013). The motifs for this repertoire were taken from real places such as Bille power station, an industrial ensemble which is partly a listed building, in the Hammerbrook district of Hamburg. In paintings and collages architectural fragments are combined to create new spatial illusions. Real and fictional elements are blended thus creating surreal scenes.
Mitte aller Ferne
Räume der Verortung, der Entfremdung und Entgrenzung finden sich in den Arbeiten dieser Serie (2008-2013). Das motivische Repertoire ist realen Orten wie bspw. dem Kraftwerk Bille entnommen, einem teils unter Denkmalschutz stehenden Industrieensemble in Hamburg Hammerbrook. In Malerei und Collagen werden architektonische Versatzstücke zu neuen Bildräumen kombiniert, reale und fiktive Elemente ineinander verschoben und so surreale Szenerien entworfen.