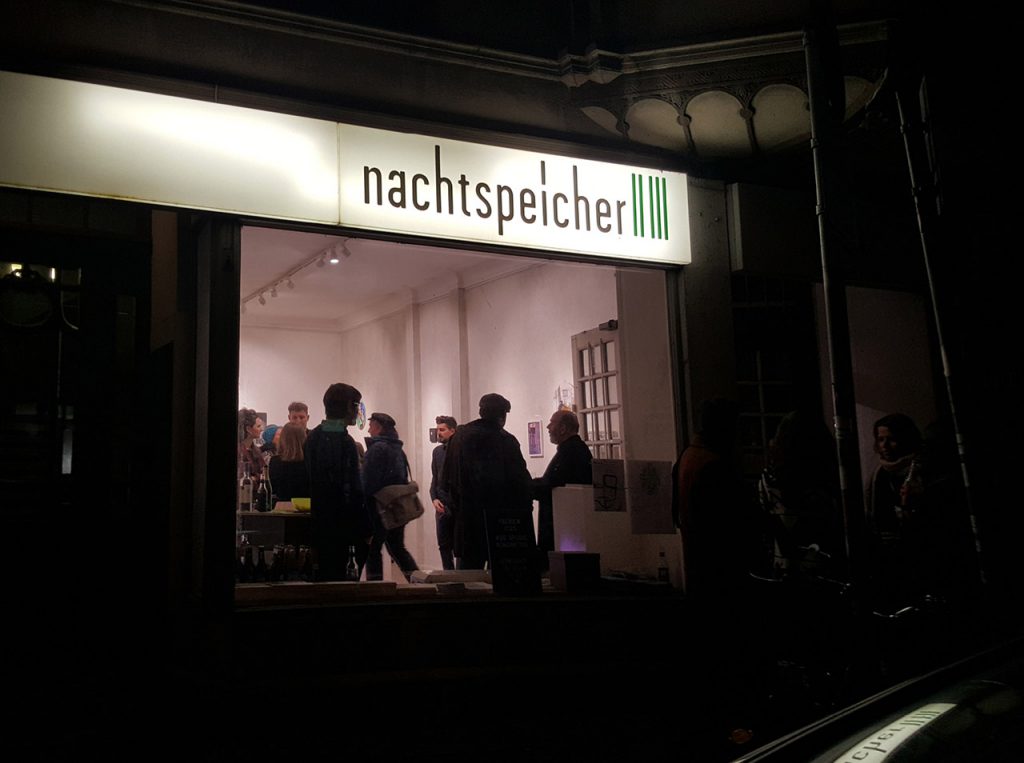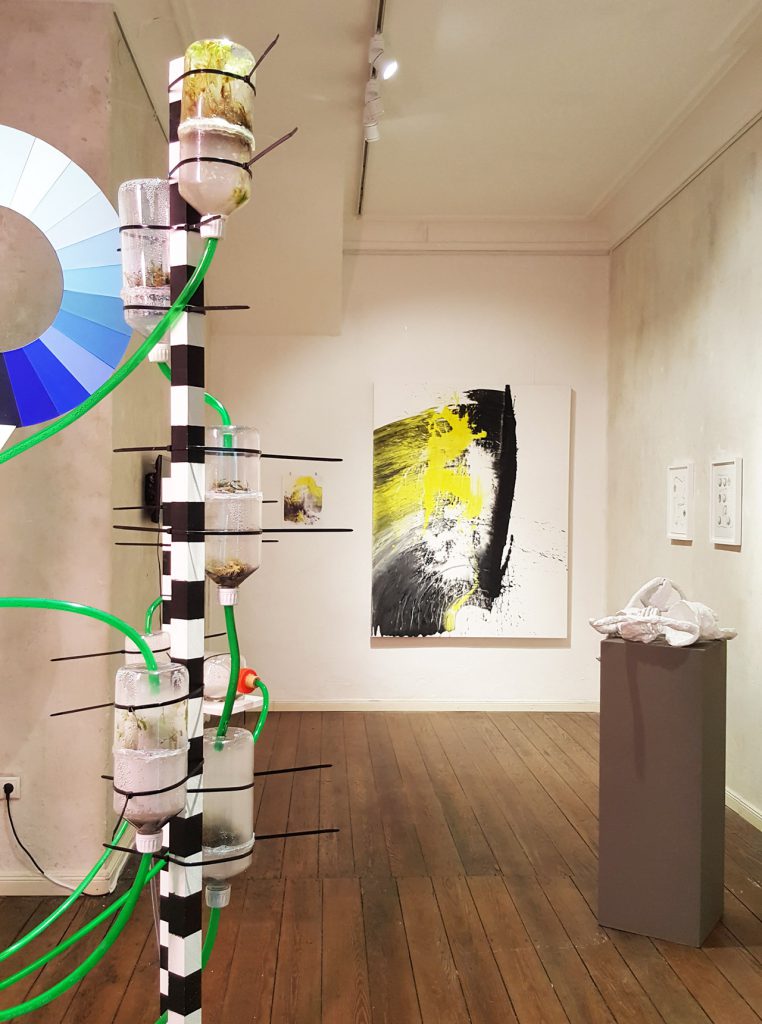 Art needs space.
The nachtspeicher23 gallery, founded in 2008 by a group of artists including Tanja Hehmann, is an alternative art space in Hamburg's St. Georg district. Its aim is to bring contemporary art closer to a broad audience, giving artists the opportunity and the space to experiment. The gallery supports emerging talents and encourages discussions on a variety of topics. Outside opening hours, exhibitions can also be viewed through the gallery's large display windows.

Until 2012, Tanja Hehmann worked as an active member of the gallery, conceived the annual program, supervised artists, curated group exhibitions and organized external exchanges with other galleries.
Kunst braucht Raum.
2008 gründete Tanja Hehmann mit einer Gruppe anderer KünstlerInnen die Galerie nachtspeicher23 in der Lindenstraße 23 als einen alternativen, nicht-kommerziellen Kunstraum im Hamburger Stadtteil St. Georg. Sein Ziel ist es, zeitgenössische Kunst einem breiten Publikum näher zu bringen, und KünstlerInnen die Möglichkeit und den Raum zum Experimentieren zu geben.
Die Galerie fördert Nachwuchstalente und eröffnet über ihr Jahresprogramm und weitere Veranstaltungen die Diskussion über eine Vielzahl aktueller Themen.

Bis 2012 arbeitete Tanja Hehmann als aktives Mitglied der Galerie, konzipierte das Jahresprogramm, betreute KünstlerInnen, kuratierte Gruppenausstellungen und organisierte externe Austausche mit anderen Galerien.
Further information can be found here:
nachtspeicher23.de
art-off-hamburg.de