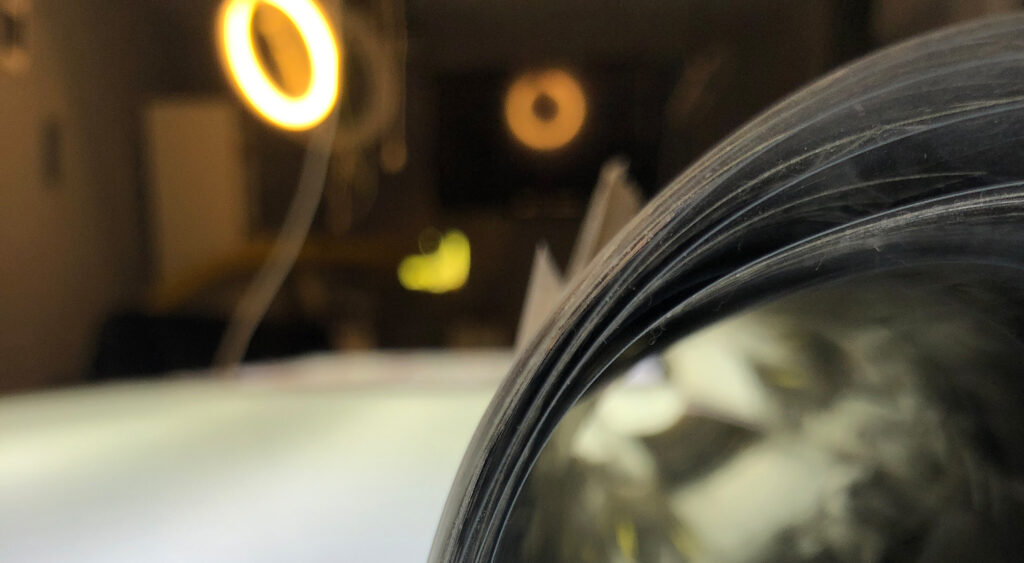 Exhibition and collaborative project with light sculptor Franz Betz
Leinwand zerspringt. Schwarzlicht bricht Gitter, Stoff fließt, Raum flackert. Alles nur Farbe oder Licht?
Der Lichtbildhauer Franz Betz aus Hannover und die Hamburger Malerin Tanja Hehmann eröffnen am Freitag, den 14.10.2022 in der Galerie 21 Künstlerhaus Vorwerkstift ihr erstes gemeinsames kollaboratives Labor.
Für ihr Ausstellungsprojekt What WE enlighten bringen sie die Ingredienzien ihrer jeweiligen Arbeit in neuer Form zusammen: Daraus entsteht in den drei Räumen im Vorwerkstift eine vielschichtige Rauminstallation.
Es lohnt sich der zweimalige Besuch der Ausstellung, um unterschiedliche Formulierungen eines WIR im Raum zu erkunden: In einem experimentellen Workshop wird eine Gruppe das geschaffene Environment noch einmal komplett verändern, vielleicht sogar zerstören. Die Ausstellung wird erneut zu einem Labor, in dem der Gedanke des Kollaborativen erprobt und erlebt werden kann.
Dauer der Ausstellung: 14.10.2022 bis 23.10.2022
Vernissage: Freitag, den 14.10.2022 ab 19 Uhr
Öffnungszeiten: Samstag und Sonntag jeweils von 15 bis 18 Uhr
Ort: Galerie 21, Künstlerhaus Vorwerk-Stift, Vorwerkstr. 21, 20357 Hamburg